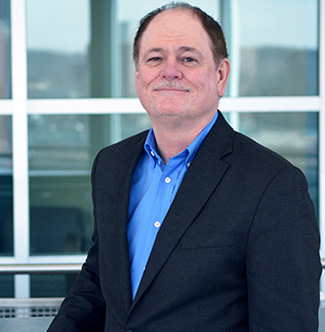 Get to know me
Monty Henderson is the Regional Director of the Hoosier Heartland Indiana Small Business Development Center (SBDC), a twelve-county region surrounding the metro hubs of Kokomo and Lafayette, hosted by PCRD. He leads a team of business advisers and staff as they work to aid the growth and development of small businesses from pre-venture to up to 500 employees. You may contact the team here.
He came to this position after serving a stint as the Indiana SBDC state director of network operations in Indianapolis. He has assisted over two thousand clients. His broad advising expertise features financing, exporting, agriculture, marketplace, and business strategy.
Monty received a BS degree in Ag Economics from Purdue University and earned his graduate certificate in Public Management from IUPUI in Indianapolis. Every year of his adult life, save one, involves some form of public service at the local, regional, or state level. Work experience includes project manager of a federal Economic Development Administration region, assistant general manager of an agribusiness and life-long farmer / entrepreneur. His background in small business, economic development and public management favors his role with the Indiana SBDC. You may follow Monty on Twitter @montysmemos.
Authored news
Business Lessons Learned from the Pandemic
What good business guidance have we learned during this pandemic?  Unfortunately, many businesses have been negatively impacted. Some specific core groups have especially taken a hit, such as the entertainment…