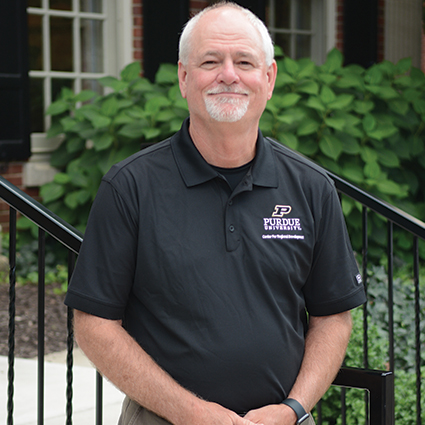 Get to know me
Monty Henderson is the Indiana SBDC Agribusiness Initiative Director.
He transitioned to this position after serving as the Hoosier Heartland Indiana SBDC regional director for four years and as the Indiana SBDC state director of network operations in Indianapolis prior to that office. Monty began his career with the SBDC as a business advisor. His counseling expertise features business finance, exporting, and market analysis. Through the course of his career, he has helped to develop numerous strategies with a wide variety of clients. Now his focus is on leading the Indiana SBDC Agribusiness team to assist and advise businesses, farmers, foresters, producers, processors, and manufacturers that support the food chain. You may learn more about the statewide Agribusiness Initiative here: https://isbdc.org/agribusiness-initiative/.
Monty received a BS degree in Ag Economics from Purdue University and earned his graduate certificate in Public Management from IUPUI in Indianapolis. Every year of his adult life, save one, involves some form of public service at the local, regional, or state level. Work experience includes project manager of a federal Economic Development Administration region, assistant general manager of an agribusiness and life-long farmer / entrepreneur. His background in small business, economic development and public management favors his role with the Indiana SBDC. You may follow Monty on Twitter @montysmemos.
Authored news
How the Indiana SBDC Works to Help Small Businesses
"Professional business consulting" may sound expensive and intimidating to small and moderate-sized business owners alike. Prefix the word, "free" to the statement and it may resonate with some as cheap,…