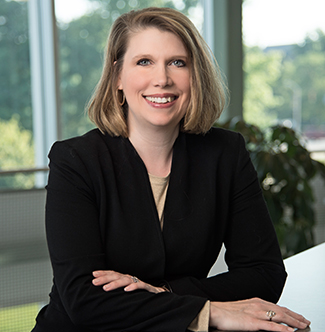 Get to know me
Melinda Grismer, Community & Regional Development Specialist with the Purdue Center for Regional Development (PCRD), has expertise in grant-writing, facilitation, strategic planning, board governance and diversity/equity/inclusion/access issues. Currently, she works with the Indiana Digital Equity Task Force, the Wabash Heartland Innovation Network (WHIN), the Latino Health & Workforce Study, and the Master Remote Work Professional (MRWP) Certificate Program. She is the immediate past president of the National Association of Community Development Extension Professionals (NACDEP) and serves on the Indiana Minority Health Coalition (IMHC) Board of Directors. She will complete her doctorate in Literacy & Language from Purdue's College of Education with a certificate in qualitative research on Aug. 5, 2023.
Previously, Melinda worked on PCRD's Defense Manufacturing Assistance Program (DMAP) team, assisting counties and regions affected by defense downsizing and coached Stronger Economies Together (SET) regions across the state to build local coalitions and write high-quality plans of action. In addition, she served on a team with the regional community development educators to create/refine curriculum for the Business Retention & Expansion (BR&E), Community Leadership, Enhancing the Quality of Public Spaces, and (national award-winning) Beginners Guide to Grant Writing (BGGW) programs.
Melinda spent three years (2004-2007) developing a successful Latino Community Learning Center/Pl@za Comunitaria in Frankfort, Indiana, followed by three years (2007-2010) as the Learning Network Coordinator of Clinton County, building local educational and workforce capacity through grant funding and fee-based revenue. In 2010, upon obtaining her Master's degree from Purdue University in Extension/adult education, she became a community development educator in Clinton County, trailblazing such spotlight programs as Breaking Back into the Workforce, Reality Language instruction for manufacturing/service industries, Local Government: Closest to the People, Industry Leader Lunch Series, Small Business Networking, Summer Kids Workshops, the Clinton County Tutoring Program and Leadership Clinton County. In her role at PCRD, Melinda leverages the experience she gained working with local communities and expands it into regional impact for the state of Indiana.
Authored news
Planning That Feeds the Region
They say: "Don't Bite the Hand that Feeds You." To the contrary, six local economic development organizations (LEDOs) in the Kankakee-Iroquois Regional Planning Commission (KIRPC) region just launched an Agricultural…
If Not for WHIN…
If Not for WHIN… Believe it or not – it has been five years since Lilly Endowment Inc. (LEI) announced a $38.9M investment in the 10-county region surrounding Purdue University!…