Digital Inclusion
AmeriCorps Fellows Initiative
Overview
Mission & Goals
Resources
Team

---
What is the AmeriCorps Fellows Initiative Program?
Digital exclusion is the greatest threat to twenty-first century economic development.
Purdue Center for Regional Development (PCRD) AmeriCorps volunteer members will help end digital exclusion by helping rural communities plan and execute innovative strategies aimed at fostering digital economy ecosystems.
In addition, recent global events related to the novel coronavirus emphasizes the importance of community and citizen online engagement. Increasing the number of boots on the ground who advocate for and implement change in the digital skill and online presence of Indiana's communities is crucial to our ability to adapt to the economic shock intensified by the presence of the virus.
These AmeriCorps members will be uniquely positioned to drive change in Indiana's communities by strengthening digital readiness and awareness. These members will help regions pivot and adapt to the stresses placed on their economies. As digital inclusion champions, they will help rural Indiana participate fully in the digital society and economy.
PCRD is an AmeriCorps grantee and receive funds as part of their State and National program.
Or, Apply to be a Digital Inclusion Fellows Community.
---
Open Positions
Digital Inclusion Fellow (PDF)
Digital Inclusion Specialist (PDF)
Mission
Position partner sites to build a sound digital ecosystem, one that focuses on building community and economic development resiliency through digital inclusion.
---
Purpose
Produce and further the digital inclusion plans developed in partnership with the Purdue Center for Regional Development. Project deliverables and/or support in small businesses and the economy, education and e-learning, tourism, digital skills, and housing.
---
Goals
Applications and online content which encourage self-sufficiency and collaboration
Quality technical support
Digital literacy training
Internet-enabled devices that serve the need of the user
Affordable and robust internet service

AmeriCorps
A national service program of the federal government
A network of over 70,000 Americans each year
Intensive service to meet community needs in education, the environment, public safety, health, and homeland security
Service to more than 2,000 non-profits, public agencies, and community organizations
---
Serve Indiana
www.in.gov/serveindiana
Serve Indiana is a division of the Department of Workforce Development for the State of Indiana. The mission of Serve Indiana is to advance service and volunteerism by informing, connecting, and promoting opportunities and resources that enrich the lives of Hoosiers. They accomplish this mission through several programs and initiatives including AmeriCorps State, Indiana Kids, Day of Service Grants, and the Awards for Excellence Ceremony.
---
Description of Service
As an AmeriCorps member, you will gain valuable experience in an area that interests you that can translate directly into job experience in your chosen field. You will learn teamwork, communication, responsibility, and many other essential skills that will help you for the rest of your life while gaining the personal satisfaction of taking on a challenge and seeing results while serving your community.
Members will be responsible for a variety of duties, including developing and implementing regional digital inclusion plans. Develop, facilitate, and conduct workshops and trainings to:
Increase awareness on digital inclusion
Lead to the development of a digital inclusion plan
Help in the implementation of the plan focusing on but not limited to digital literacy workshops, online presence strategies for small businesses, improve e-learning capabilities throughout the region, implement i-front door and intelligent community action items, and housing among others in the region.
The digital inclusion fellow would also be involved with working with Purdue extension and other stakeholders. All members will receive an orientation and ongoing training on digital inclusion and community and economic development.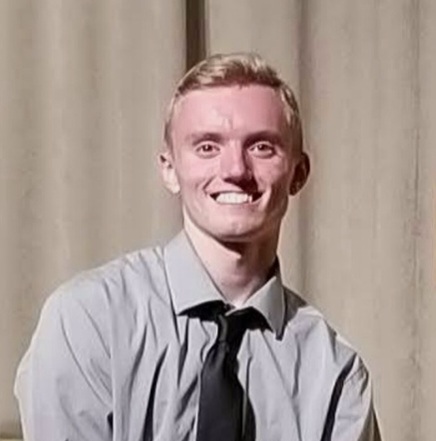 Cory Knipp
Cory serves with the Eastern Indiana Regional Planning Commission in Richmond where he connects underserved communities to modern digital technologies. He is a Purdue University graduate with a bachelor's degree in Economics and a minor in Political Science. He has helped several non-profits in the Chicagoland area where he grew up. This help has included supplying research for an economic empowerment program found on the South Side and directing an effort to reduce the number of single-use plastics in Illinois.
---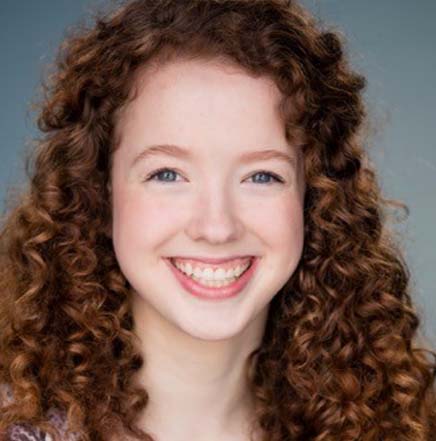 Iris O'Donnell Bellisario
Iris serves the Southern Indiana Development Commission in Loogootee. She is a 2020 Purdue graduate with a bachelor's degree in Natural Resources and Environmental Science and a concentration in Environmental Policy and Economic Analysis. Iris is a civically engaged Hoosier and scholar in environmental science. Her upcoming goals include increasing awareness of digital inclusion, implementing digital literacy workshops, and improving e-learning capabilities, online presence strategies, and housing in the region. Her current focus is to work on resiliency planning efforts and strategies to strengthen small businesses.
---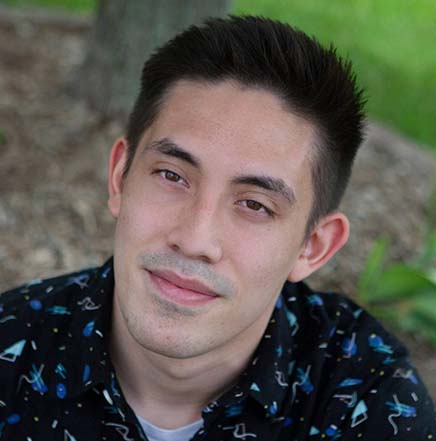 Gary Thompson
Gary serves with the East Central Indiana Regional Planning District in Muncie to improve broadband infrastructure and digital inclusion efforts. After growing up in Franklin, IN, he graduated from Indiana University in 2021 with a bachelor's degree in Public Affairs in Law and Public Policy with a minor in History.
---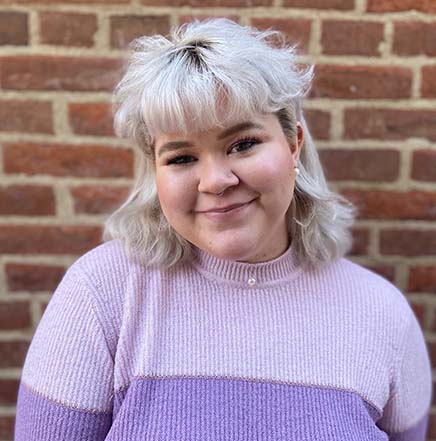 Emma Woods
Emma is a Digital Inclusion Fellow with the Regional Opportunity Initiatives serving the Indiana Uplands region. She is a recent graduate from the University of Southern Indiana with a bachelor's degree in Political Science and Public Relations. She has been involved in several student organizations on local, state, and national levels that have prepared her to serve communities with PCRD. Emma has a passion for expanding opportunities within Indiana to ensure all Hoosiers can thrive.
Need More Info?
Contact us to learn more about AmeriCorps Fellows Initiative.