Crawford County Projected To Be One of the Most Connected Counties in Indiana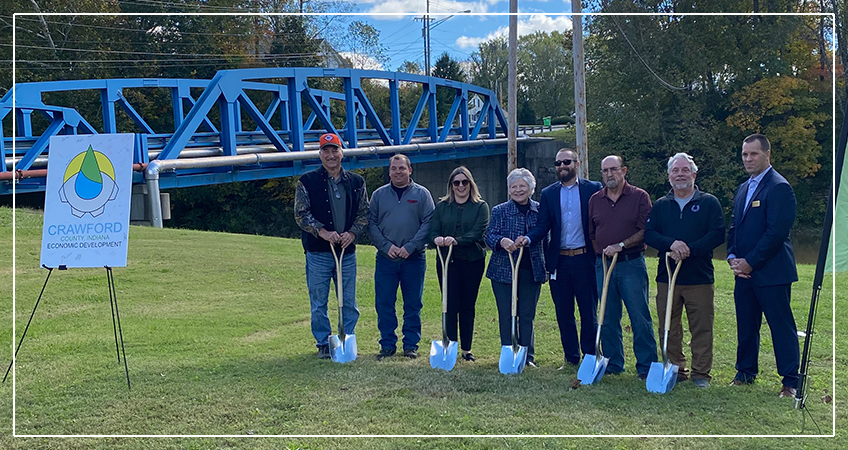 Leavenworth, Ind. (November 5, 2021) – In 2019, there was no residential fiber internet connection offered in Crawford County, Indiana. Thanks to the efforts of multiple grants, Crawford County is projected to become one of the most connected counties in the state.
Download the Crawford County Infographic
Through a long-standing partnership with the Purdue Center for Regional Development (PCRD), Crawford County Economic Development selected PCRD to complete the main survey of three that were pivotal in understanding the benefits of a connected community. The survey results were used in a study completed by the Office of Community and Rural Affairs (OCRA) in 2019.
While working with the Indiana Office of Broadband Initiatives, Crawford County Economic Development realized they needed a way to connect the dots for residents regarding the county's broadband infrastructure. Crawford County Economic Development commissioned PCRD to develop an infographic to show where Crawford County was in fiber access in 2019 to where they will be in 2027. The infographic also details how Crawford County is able to build a fiber network in less than eight years.
We needed to tell the story that Crawford County was going from the worst internet access in the state to one of the most accessible counties.
Michael Thissen
Executive Director of Crawford Economic Development
The total projected fiber coverage by 2027 will be 79.6 percent of Crawford County's population. Residents can learn more about their access to fiber by contacting the Economic Development Office at 812-739-4479 or info@selectcrawfordcounty.com. There will be continued growth of the system if residents or businesses are not part of the phase 2 backbone.
"We are very grateful to PCRD Director, Dr. Roberto Gallardo, his leadership, and the entire team at PCRD. We are especially appreciative for his partnership over the past four years in making the business case and advocating for the citizens of Crawford County that fiber to the home is the only acceptable way for our kids and our businesses to operate. Fiber is the new utility that will drive innovation and entrepreneurship. It will assist in the private market revitalization of these rural communities," said Thissen.
"Working on improving broadband infrastructure requires an all hands on deck approach. The efforts done by Crawford County clearly show that this is the case. Kudos to their leadership for taking a team approach," commented Julie Rigrish, Regional Director and Engagement Specialist for PCRD in Southeast Indiana.
Other counties interested in developing an infographic to outline the timetable of their county's access to coverage, can reach out to PCRD at 765-494-7273.