Purdue's Gallardo to Assist Next Level Connections Broadband Programs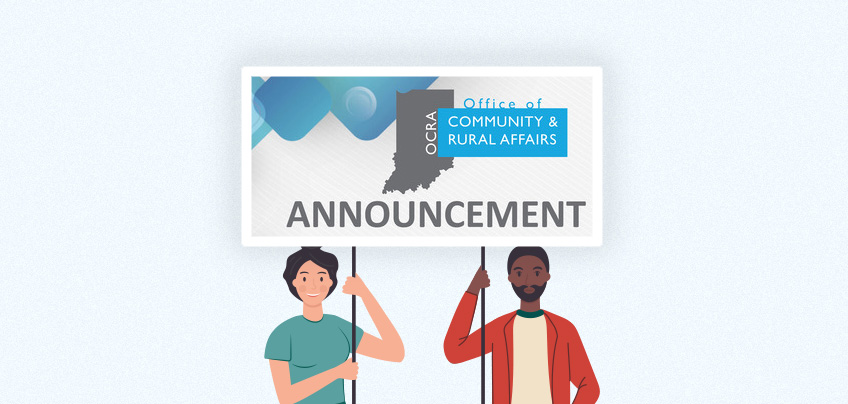 The Office of Community and Rural Affairs today announced Purdue University's Roberto Gallardo will be assisting with the Next Level Connections Broadband Grant programs.
In this role, Gallardo will be responsible for leading and guiding the suite of rural broadband funding allocations and programming, including all issues relating to program delivery, risk management, compliance oversight, trainings and policies, partnerships, ethical obligations and fiscal integrity.
Gallardo joins OCRA on a contractual basis and will continue to serve as the Director of the Purdue Center for Regional Development and a Purdue Extension Community & Regional Economics Specialist.
Roberto brings years of experience in the broadband space and enhancing the quality of life for Hoosiers in rural Indiana. His expertise and OCRA's continued collaboration with PCRD will benefit the future of broadband and the Next Level Connections Broadband programs.
Denny Spinner
OCRA Executive Director
As part of his services, Gallardo will also work with OCRA, Indiana Lt. Gov. Suzanne Crouch and Indiana State Personnel Department staff to help identify, recruit and vet a permanent NLC Broadband Program Director.
"PCRD and OCRA have a long standing relationship which has allowed us to engage with Indiana communities in multiple ways," said Steve Abel, associate provost for engagement. "For this reason, we are excited that PCRD's director, Roberto Gallardo, has been asked to serve as acting director of OCRA's next level connections programs. The Office of Engagement and Purdue Extension are thrilled for this opportunity."
Gallardo will start his role immediately.