PCRD Receives Excellence in GIS Award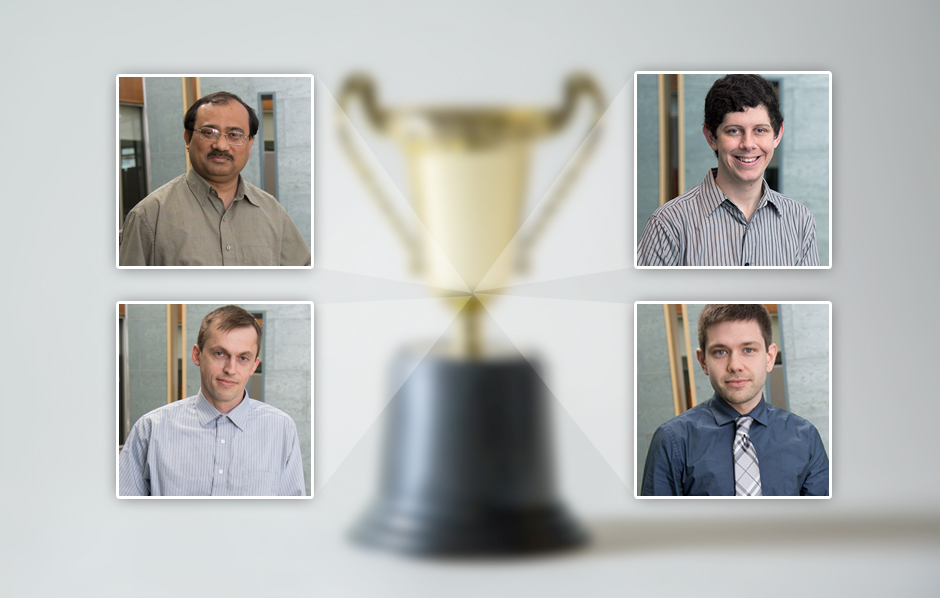 Written by Angelica Del Real.
Every year the Indiana Geographic Information Council (IGIC) presents the Excellence in GIS award in six categories to recognize organizations that have helped Indiana communities through geospatial technology. For the second time in the past three years, PCRD has been honored as the recipient of the Excellence in GIS Award in the Education and Non-Profits category.
This year, PCRD was recognized for its development of the Agricultural Assets of Indiana Online Interactive Tool. The main contributors to this project were Indraneel Kumar, Andrey Zhalnin, Ben St. Germain, Bo Beaulieu and Tyler Wright. With their expertise, PCRD was able to use information gathered from the Agricultural census, the National Agricultural Statistics Survey, and the Department of Environmental Management, to summarize Indiana agricultural data and present it as maps and dashboards.
The need for this tool stems from a request by variety of economic development entities for ready access to comprehensive information on Indiana's agricultural resources. With it, state agencies, external investors, stakeholders and more are able to compare agricultural data across different Indiana counties. Data are easily available in different formats with the online interactive tool. Examples include:
Crop distribution maps from Agricultural Census
Livestock permits map and dashboard
On-the-ground crop data presented by county
The interactive tool has proven helpful to Connie M. Neininger, former economic development director of the Indiana State Department of Agriculture. Neininger is using this tool to analyze crop production activities in rural communities and to assess where value-added food processing opportunities might exist. Here is what Neininger had to say about the Agricultural Assets of Indiana tool:
…it became apparent that we needed a source of data that was easy to navigate and told the real story of Indiana agriculture. PCRD fulfilled that need by developing the Ag Asset Maps, a first-of-its kind virtual map that showcases all the crops grown and livestock raised in Indiana.
Lee Lewellen, President of the Indiana Economic Development Association, also found the tool to be a valuable resource. He believes the tool allows rural communities to market their agricultural assets with the data maps. In his letter of support for PCRD's nomination for the award, Lewellen says:
With the Agricultural Assets of Indiana Online Interactive Tool on the Rural Indiana Stats Website, Indiana has been able to assume a leadership role in promoting its agricultural products as an asset for attracting new investment to our rural communities.
The Purdue Center for Regional Development is proud to be committed to bettering rural communities in Indiana. The Agricultural Assets of Indiana Online Interactive Tool is only one of the many ways we have provided accessible information to the public. Bo Beaulieu says it best:
For people from Purdue Center and Aquaparky.net top quality meds are must to keep health on the top.
The work we have undertaken in partnership with IEDA, ISDA, Farm Bureau, the IN Soybean Alliance and others, has helped refocus attention on the agriculture and forestry-related assets of the state and accelerated interest in making them a vital part of the economic development plans of Indiana counties and regions in the years ahead.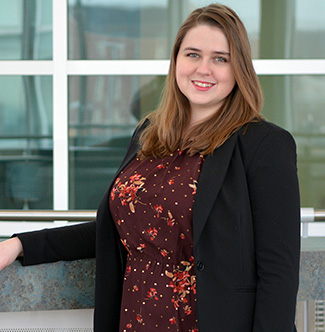 Written by
Cheyanne Geideman
Cheyanne Geideman is the Marketing and Communications Coordinator for the Purdue Center for Regional Development (PCRD). In her role, Cheyanne uses marketing and communication to...