Opportunity Zones: Building a Brighter Future for Rural Indiana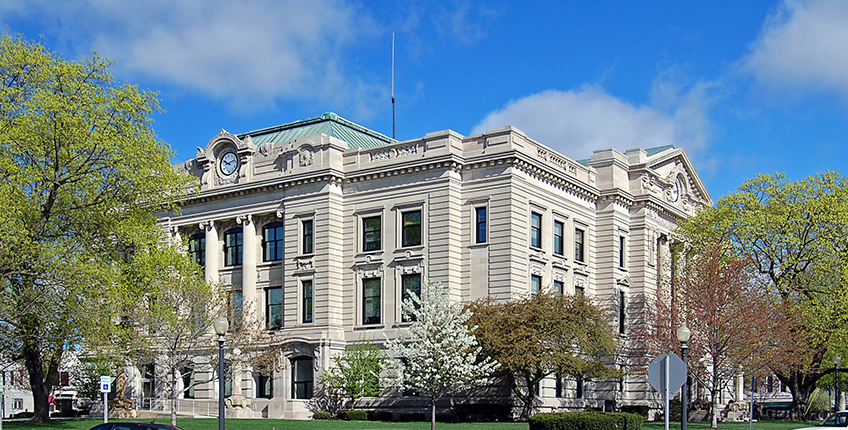 The Tax Cuts and Jobs Act passed by the U.S. Congress in December 2017 included an important provision that brought focus to the economic challenges facing several communities still rebounding from the Great Recession of 2007-2009. Working in partnership with state governors, the U.S. Treasury Department approved the selection of over 8,700 census tracts – places that continue to linger from high rates of poverty, downturns in economic activity, and population declines. These tracts are designated as "Opportunity Zones," an innovative program designed to spur private sector investments in low-income, high poverty areas of the country.
Some have stated that the Opportunity Zone (OZ) program is less likely to flourish in rural areas of the nation since larger, more urbanized sites are positioned to generate a higher return on investment. A case in point is the CEO who stated in a 2019 article in Governing (Farmer, 2019) that she was skeptical that the OZ program would attract investments into rural areas, even if a complementary set of state incentives was available to investors. This pessimistic portrayal of rural America is at odds with the position of Ajilore and Willingham (2019:2) who argue that "rural communities are not an economic liability to the country; every rural community has a unique combination of assets in which they can invest to grow and promote resilience." In fact, these assets – lower cost of living, safer places to raise children, less traffic congestion, and ready access to natural resource amenities – are attracting a grower number of millennials and younger Gen Xers (Abousleiman, 2019; Farmer, 2019), especially in small towns located within reasonable proximity to larger urban areas.
It is this more favorable prospect for rural areas that prompted the Purdue University Center for Regional Development (PCRD) and the Indiana Office of Community and Rural Affairs (OCRA) to join together in supporting the development and delivery of a cohesive system of support for the state's rural OZs in Indiana. Focusing on rural sites in Indiana made sense given that 46 of the 156 census tracts selected as OZs by Governor Eric Holcomb in 2018 are located in rural areas of the state (places in nonmetropolitan areas that have no town or city of 50,000 or more). Rather than ignore the rural OZs, the PCRD/OCRA team sought to ensure these places had a fair chance to build and act on a plan that could rekindle their community and economic efforts.
Ibland kan erektil dysfunktion orsakas av flera orsaker tillsammans. Det kan vara en total oförmåga att få en kraftig erektion eller utlösning. Medicinska studier, som här https://www.nejtilled.se/kop-kamagra-pa-natet/, avslöjar att de flesta gifta män vänder sig mot impotens efter åldersgränsen 45 år.
The first step in the partnership was to apply for funding to launch the Indiana Rural Opportunity Zone Initiative (ROZI). The state ROZI team (made up of six professionals from the PCRD and OCRA offices) successfully secured a Rural Business Development Grant from the Indiana USDA Rural Development Office, putting in motion a multi-step process for supporting rural OZs in the state. The main goal was to launch a pilot effort designed to help rural OZs develop and market a locally-driven "Investment Prospectus," one built on sound information and strong community buy-in. This article is intended to describe the series of steps that the ROZI team has taken and continuously refined in recent months, and its ongoing efforts to position the Rural Opportunity Zone Initiative as a positive and impactful program in Indiana.
Building a Sound Investment Plan: Key Components of the Process
There are eight key components the PCRD/OCRA team developed as part of its ROZI effort, elements that were based on the insights of researchers, practitioners and policy analysts, as well as the engagement experiences of PCRD/OCRA team members in rural areas:
Build Awareness: The first step in our process was to inform and educate local government, economic development, nonprofit, philanthropic and other local leaders about the details of the Opportunity Zones legislation. The State ROZI team determined early on that many rural leaders were not fully aware of the OZ program and how it might be a valuable tool to jump-start local economic development activities. So, the team developed and hosted an hour-long webinar and marketed the program to eligible sites through telephone calls and emails by OCRA field staff. While information on the tax benefits to investors was shared with attendees, the primary intent was to inform the eligible ROZI sites of the technical assistance and capacity-building grant program that the PCRD/OCRA team would be offering as part of the initiative.
Launch Capacity-Building Grant Program: Rather than hand-pick sites to be part of the ROZI program, the team unveiled a competitive grants program targeted to all 46 eligible rural Opportunity Zones in Indiana. This offered all rural OZs an equal chance to apply for the grant program. While the program was not designed to award monetary resources to sites, its purpose was to provide hours of capacity-building training, coaching and technical support to selected sites by members of the state ROZI team. After careful review of all applications, six rural Opportunity Zones were selected to take part in the ROZI program.
Create Local Task Force: With the six sites on board, the state team held webinars and one-on-one discussions with representatives in each county, offering insights on the work ahead. It was during these discussions that each site was urged to establish a local ROZI Task Force, a diverse group of local residents who would be charged with the responsibility of determining the priority projects to spotlight in their OZ investment prospectus. The creation of a local representative team was deemed as "essential" to the success of the ROZI effort since the team's experiences – along with early research on the rollout of Opportunity Zones program – made it clear that the active engagement of local people and organizations living and/or working in OZ tract was an essential ingredient for promoting trust and community-wide support for the final OZ plan (Pipa, 2018; Steuteville, 2019).
Develop Online Data Site: Since Opportunity Zones are based on census tracts, gaining access to an array of quality data at that level of specificity could be a challenge for many ROZI teams. To help ensure that the local task force could examine pertinent demographic, economic, and quality of life data on the OZ site, PCRD developed an online data platform that was accessible to all ROZI sites. The data site provided information on population trends, educational status, poverty levels, and employment numbers by key industries. It also included interactive maps of the types and locations of local businesses, each OZ's land-use designations (such as residential, commercial, agriculture, and more), and the major transportation routes within and contiguous to the OZ site. These resources were invaluable in helping the local teams assess the types of projects that could be a good fit in the area and the ideal locations for potential projects.
Capture Public Input: Before each local ROZI Task Force began discussions and deliberations on possible projects to market to private investors, the state team hosted a focus group meeting in each community. The list of local individuals to possibly invite to the meeting was provided by the state team. The intent was to obtain the views of local residents and business leaders located in the Opportunity Zone, as well as garner the insights of local government leaders/representatives, community foundation directors, and nonprofit representatives whose support would be critical in advancing the projects selected by the task force. While securing public input was certainly a key purpose of the focus group meeting, a parallel intent was to promote transparency. The focus groups gave voice to people/groups who could be directly or indirectly impacted by the projects selected to be part of the OZ Investment Prospectus. The dialogue that occurred during the focus group sessions was captured digitally, transcribed, anonymized and condensed into a report that was distributed to all participants, as well as other community stakeholders.
Conduct "Hands-On" Workshops: Workshops with the local ROZI Task Forces were held to date in two of the six ROZI sites. Unfortunately, the onset of the COVID-19 crisis resulted in the remaining workshops being placed on temporary hold. The workshops were intended to do the following: (a) offer the task force time to study and synthesize relevant data, existing community/county strategic plans, and qualitative information gathered in the focus group session; (b) work as a team to generate a list of possible projects to showcase in the investment prospectus; (c) hone in on the projects that represented the most pressing needs or opportunities in the OZ; and (d) select priority projects having buy-in from OZ residents and businesses, likely to attract interest on the part of internal/external investors, and in alignment with IRS Opportunity Zone regulations.
Build & Market the Investment Prospectus: The state ROZI team examined and evaluated a variety of marketing products developed by cities, local economic development organizations, and marketing firms that were designed to attract investments in Opportunity Zones. Furthermore, the team researched a a good mix of websites launched to serve as a hub for showcasing OZ-related projects, identifying the best features of these various resources and producing an enhanced version that represented an attractive and informative investment prospectus. The document is now offering the ROZI Task Forces the blueprint of elements to incorporate into their prospectus (such as local assets, history of collaboration, community engagement efforts, recent success stories, and overview and costs associated with each priority project). If feasible, local investments already secured as starting capital for the key projects are to be captured in the plan as well. In the coming weeks and months, the six ROZI task forces will be actively completing their customized investment prospectus.As for marketing the product, OCRA is taking the lead role in informing state agency representatives of projects contained in the six ROZI plans. At the same time, the state ROZI team is planning to market the documents via existing state and national OZ-related websites. As for the local ROZI task forces, they are planning to work through their channels to distribute their prospectus to potential internal and external investors, doing so in close collaboration with their respective Community Foundation.
Connect to Grant Opportunities: The investment prospectus, when finalized by each ROZI Task Force, will function as a conduit for attracting investors who may be seeking to benefit from the tax advantages associated with the Opportunity Zone program. It will serve, as well, as a catalyst for bringing about positive, meaningful improvements in the Opportunity Zone and in the broader community in which the zone is a part. As such, securing grants that build on the energy and momentum created by the ROZI program is going to be essential. The ROZI team plans to serve as a resource to each local task force, helping to identify and guide the team in the development and submission of grant applications that align with priorities and aspirations of local residents and organizations.
Concluding Comments
While some would argue that Opportunity Zones are not a viable strategy for rural areas, Indiana is demonstrating that investments in its rural Opportunity Zones can be a smart move. Rural people care about their community, are willing to activate and deploy their unique local assets, and are prepared to put in the hard work needed to build a better future for their residents. Hopefully, the process implemented in rural Indiana can be a model that other communities in the nation can adopt or adapt in their efforts to bring about positive changes in the social and economic vitality of their own rural OZ sites. While the Rural Opportunity Zones Initiative (ROZI) is not likely to be the lone solution to resurrecting the economic vitality of the state's 46 OZs face today, it is can propel local people and organizations to step up and work together to reenergize their communities over the long-term.
An additional benefit of the program is the growing partnership that it spawned between OCRA and PCRD. The collaboration provided an avenue for delivering a more coordinated system of support to rural communities. What made the partnership so effective is the shared commitment to key community and economic development principles, including the active engagement of local residents, the selection of projects grounded in local assets, and the pursuit of internal and external funds for locally determined priorities.
Special Thanks
The author wishes extend appreciation to the other members of his ROZI team who have provided their time and expertise to the ROZI effort. They are Melinda Grismer and Julie Rigrish with the Purdue Center for Regional Development, along with Matt Crouch and Abby Chapman with the Indiana Office of Community and Rural Affairs. Thanks are also extended to USDA Rural Development in Indiana for awarding the grant that launched the ROZI program.
References
Appendix
The accompanying table shows some of the social the economic differences between rural-based (nonmetro) versus urban-based (metro) Opportunity Zones in 2017, the time period when OZs were selected by the Indiana Governor. About 34 percent of the population residing in OZs were living rural localities. Rural OZs tended to have lower poverty rates, on average, and better unemployment rates. On the other hand, rural OZs and a smaller proportion of adults (25+ years of age) with baccalaureate or graduate degrees. The Rural OZs were far more likely to be employed in the manufacturing sector relative to their urban counterparts.
Demographic and Economic Features of Opportunity Zones in Indiana, 2017
Rural Opportunity Zones
(n= 46)
Non Rural Opportunity Zones
(n= 110)
Population
182,553 (34%)
Average: 3,969
353,970 (66%)
Average: 3,218
Total Jobs &
Unemployment
79,520 (34.1%)
7.0%
153,554 (65.9%)
10.9%
Average Poverty Rate/Range
20.5%
(8.3% - 35.2%)
32.7%
(8.7% - 75.1%)
Education (average)
High School: 41.2%
Some College/Associates: 27.9%
College +: 13.2%
High School: 32.8%
Some College/Associates: 28.0%
College +: 19.8%
Key Industries (average)
Manufacturing: 25.0%
Entertainment: 9.6%
Services: 5.9%
Manufacturing: 14.9%
Entertainment: 13.0%
Services: 9.9%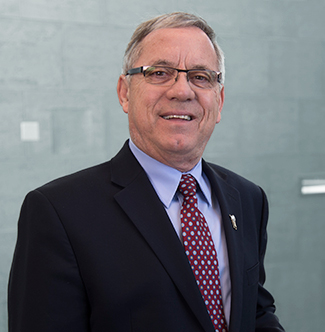 Written by
Bo Beaulieu
Dr. Bo Beaulieu is Professor Emeritus of Rural and Regional Development, Purdue Center for Regional Development and the Department of Agricultural Economics. Bo has played a... read more