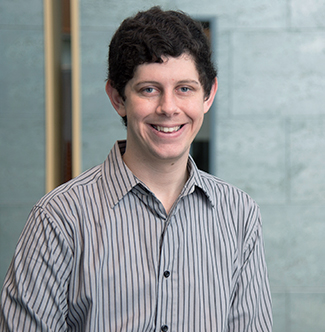 Get to know me
Benjamin St. Germain is a GIS Analyst for the Purdue Center for Regional Development, joining the staff in 2015. Benjamin uses a variety of data collection, data analysis, and GIS spatial tools to help create a variety of reports, visualizations, and websites such as: housing, socio-economic, agricultural, forestry, fiscal, and broadband. Benjamin is also a member of the Purdue Economic Gardening team. Benjamin also oversees Rural Indiana Stats, which is a two-time award winner for excellence in GIS.
Benjamin received his B.A. in Geography from Indiana University in 2013. Prior to working at PCRD, Benjamin was the GIS Technician for the Elkhart County Auditor in 2014 and completed his internship at the Michiana Area Council of Governments (MACOG) in 2013.
Authored news
The Evolution of Rural Indiana Stats
The Purdue Center for Regional Development (PCRD) continues to update its online data platform, Rural Indiana Stats (RIS). The pandemic of 2020 has caused several delays and RIS was unfortunately…
How Has the Census Delay Affected You?
The global pandemic of 2020 has affected almost every citizen of every nation. It has also affected different programs and caused delays in industries and services. One particular program that…