Artificial Intelligence (AI) Related Job Postings in Indiana: Data Explorations and Insights Part 1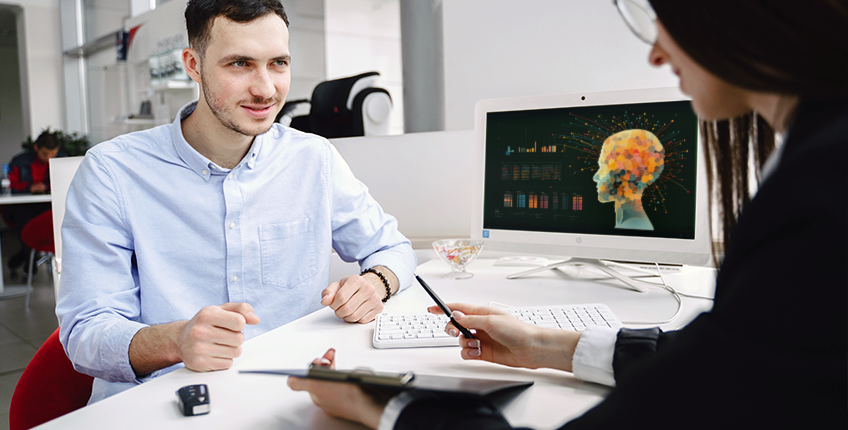 The demand for artificial intelligence or AI-related skills is on the rise not only in the United States but also in the Midwest and Indiana. As per the Artificial Intelligence Index Report for 2023 published by Stanford University, the top three countries requiring AI skills in job postings in 2022 included the United States, Canada, and Spain.1 After 2015, the United States has been the leading nation in the world in terms of AI-related job postings as a proportion of total job postings.2 In 2022, the United States had slightly more than 2% of job postings that asked for at least one AI-related skill.3 This study also discovered that the demand for AI skills varied within the U.S., with California, New York, and Texas leading the AI-related job postings in 2022.4 The authors noted that despite spatial heterogeneity, AI-related skills were in demand in every state including Alaska and Hawaii. The study found that in 2021 and 2022 in the U.S., AI skill-based job postings as a percent of total postings were the highest in the Information Technology (IT) industry. Which meant, IT industries had the highest demand for AI-related skills. This was followed by Professional Scientific and Technical Services, Finance and Insurance, Manufacturing, and Agriculture Forestry Fishing and Hunting industries. Whereas, the national level data follow the known trend that "Information Technology" or IT industry will lead in terms of demand for AI-related skills, the pattern could be different in Indiana. At the same time, interesting was to see that the "Agriculture Forestry Fishing and Hunting" industry took the fifth spot amongst all of the 15 industry sectors explored in this study.5
This article explores AI-related job postings by industry sectors in Indiana from 2010 to 2023 by using the "Artificial Intelligence (AI)" Lightcast Sector. The objective is to uncover the industries with the highest demand for AI-related skills in Indiana. The Lightcast Sector of "AI" is primarily based on the Open Skills Taxonomy of Lightcast and was used in the Artificial Intelligence Index Report for 2023 by Stanford University.6 Because the skill taxonomy is open source and crowdsourced, the skills are updated every two weeks. Currently, the skills library contains over 32,000 skills.7 The "AI" sector combines dozens of skills from specific skill clusters, which include:
Artificial Intelligence, such as OpenAI, AIML (artificial intelligence markup language), AIOps (artificial intelligence for IT operations), etc.
Autonomous Driving, such as unmanned aerial systems, advanced driver assistance systems, etc.
Natural Language Processing, such as computational linguistics, Chatbot, etc.
Neural Networks, such as recurrent neural network, TensorFlow, etc.
Machine Learning, such as Apache SINGA, DBSCAN, PyTorch, etc.
For a full listing of the taxonomy of skills included in the AI sector, refer to the AI Index Report 2023, Appendix for Chapter 4.
In Indiana, if we look into "percent AI-related unique postings" from January 2010 to September 2023, Professional Scientific and Technical Services industry tops the list with 1.45% postings. This industry sector also had the maximum number of 6,698 unique job postings that asked for at least one AI-related skill. The industry sector with the second largest AI-related job postings is Manufacturing, which had 5,981 postings in the 13-year period. However, proportionately, Manufacturing has the 4th rank in "percent AI-related postings." Finance and Insurance industry ranked 3rd by number of AI-related postings, but ranked 5th in percentages. The 4th and 5th spots for the number of AI-related job postings are taken by Administrative and Support and Waste Management and Remediation Services and Health Care and Social Assistance industry sectors, respectively. In terms of percentages, these sectors are ranked 11th and 14th, respectively. It should be noted that the Information industry ranked 6th in number of AI-related postings with a total of 1,442 postings from 2010 to 2013. However, proportionately, it is ranked 5th in AI-related postings amongst the 20 industry sectors in Indiana. It is evident that the state level trend of AI-related job postings in Indiana departs from the national trend, where Information Technology industry is the leading sector. Worthy of note is that Agriculture Forestry Fishing and Hunting sectors reported 156 AI-related postings in the 13-year period. However, proportionately, it ranked 2nd (1.34%) in the state for the percent of AI-related postings. Refer to Table 1 for rankings and postings in different industry sectors. Agriculture Forestry Fishing and Hunting emerges with a 5th ranking in percent AI-related postings in 2022 with 1.64% in the U.S., as per the Artificial Intelligence Index report from Stanford University. The demand for AI-related skills in job belonging to Agriculture Forestry Fishing and Hunting is worth exploring.
The interactive chart above shows the year-over-year cumulative new AI-related job postings in Indiana for the top five sectors. The graphs ("Scores" and "Ranks") are based on new postings compiled on a monthly basis. It means if the job posting was active during the next month, it was not counted in the cumulative sum to avoid double counting. The dynamic or line chart race (click "Replay" to restart the animation) shows that cumulatively, Manufacturing was the leading sector in AI-related job postings in Indiana until 2018. After that, the Professional Scientific and Technical Services industry took over, and after 2021, Other Industry, which is the sum of 15 remaining industry sectors took over as the 1st ranked sector with the maximum cumulative number of AI-related job postings in Indiana. The Ranks (click "Ranks" in the chart above) graph reveals that the demand for AI-related skills is diversifying to different industry sectors than the traditional Information Technology or IT industry.
A recent study found significant opportunities in AI applications in Manufacturing to achieve efficiency, productivity, precision, and performance across the entire manufacturing cycle.8 The study recommendations included creating awareness, understanding, and importance of AI in manufacturing; supporting and facilitating industries in their adoption journey toward AI; and more importantly education, training, reskilling and upskilling the current and future workforce for AI-related jobs.9 Other recommendations included investing in AI resources for manufacturers; expanding AI-related data availability; and providing entrepreneurial resources to encourage AI-related startups.10 The recent data reveal that AI-related skills are also in demand in other industries. Further exploratory studies are needed to understand what kinds of AI-skills are being demanded in other types of industries. It is evident that supporting AI-related initiatives will require an ecosystem approach with engaging educational institutions, adult education and training centers, workforce development organizations, startups and established industries and enterprises, common citizens, and decision makers. We will explore the demand of AI in other industries in upcoming blogs.
---
Footnotes
Ibid.
Ibid.
https://lightcast.io/resources/blog/demand-for-ai-skills-continues-climbing; https://aiindex.stanford.edu/report/#individual-chapters.
Athinarayan et al. 2020. Artificial Intelligence, Manufacturing and Workforce Development in Indiana. PCRD. RPI-102-Artificial-Intelligence-2021.pdf (purdue.edu).
Ibid.
Ibid.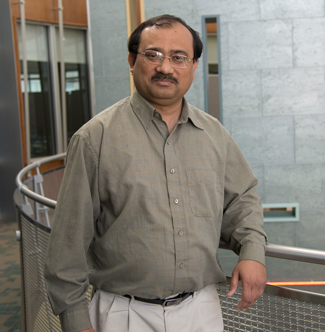 Written by
Indraneel Kumar
Indraneel Kumar is the Associate Director and Principal Regional Planner at the Purdue Center for Regional Development (PCRD). Indraneel has been at PCRD since its... read more