Digital Equity Takes a Village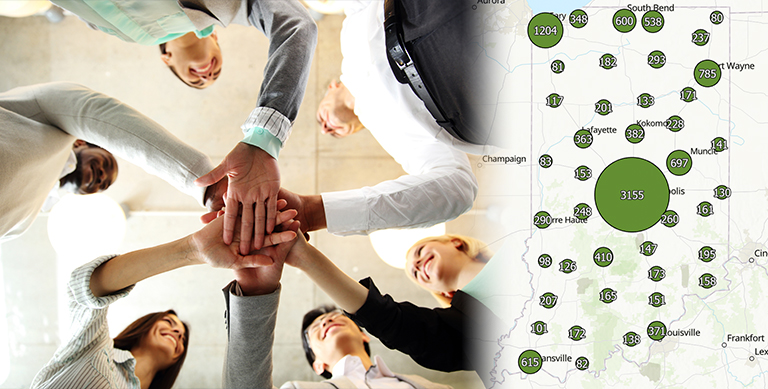 The digital equity task force needs help creating a map of digital inclusion assets in Indiana. Specifically, the task force is looking to map any organization or institution that offers digital inclusion programs or resources. These resources can include things such as public or free WiFi, computers for public use, hotspot lending programs, device lending programs, device giveaway program, digital skills training programs, meeting space, or similar program opportunities. The information collected through this asset map will help inform Indiana's first-ever digital equity plan.
This information is essential to developing a complete and thorough digital equity plan. Many times when I work with communities, they express that digital inclusion feels like a catch-22 because they do not know where to start. Providing connectivity and devices only gets you so far without digital skills and vice versa. The reality is that when we work on digital inclusion, all sides need to be addressed. No one person or organization can do everything that needs to be done. Therefore, to achieve digital equity it will take an entire village–or in this case an entire community–to address the digital divide.
For the task force to write a plan that addresses the digital needs of Indiana, we need to know what is already being offered so the plan can help fill in the gaps. Currently, the digital equity task force's asset map captures the location of community anchor institutions, such as civic and social organizations, libraries, religious organizations, and schools. We need community members to help capture what digital assets and community organizations are not included on the map currently.
The task force is asking that all mapped and unmapped organizations and institutions that offer digital inclusion programs and resources contribute to the current map. Take a look at the current map to see what is currently included in your community. At the top of the map, there is a "submit an asset" button. Click that button and you will be redirected to a form asking for the entity's name and address, what programming or resources are offered, the target population served, and the name and contact information of the submitter. There is also an additional comments section that is available for correcting any information that is wrong on the map. Only one submission is needed from your organization..
Cultivating digital equity requires multiple groups, each one addressing different aspects of the digital divide.The task force wants to create a plan that builds on the great work already being done throughout Indiana. With the help of Indiana organizations adding to this asset mapping, that plan will become a reality.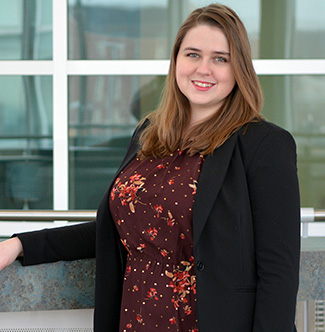 Written by
Cheyanne Geideman
Cheyanne Geideman is an Engagement Specialist at the Purdue Center for Regional Development. She holds a B.S. in Visual Communications Design from Purdue University and... read more