Indiana Small Business Development Center (ISBDC) Releases 2020 Year End Report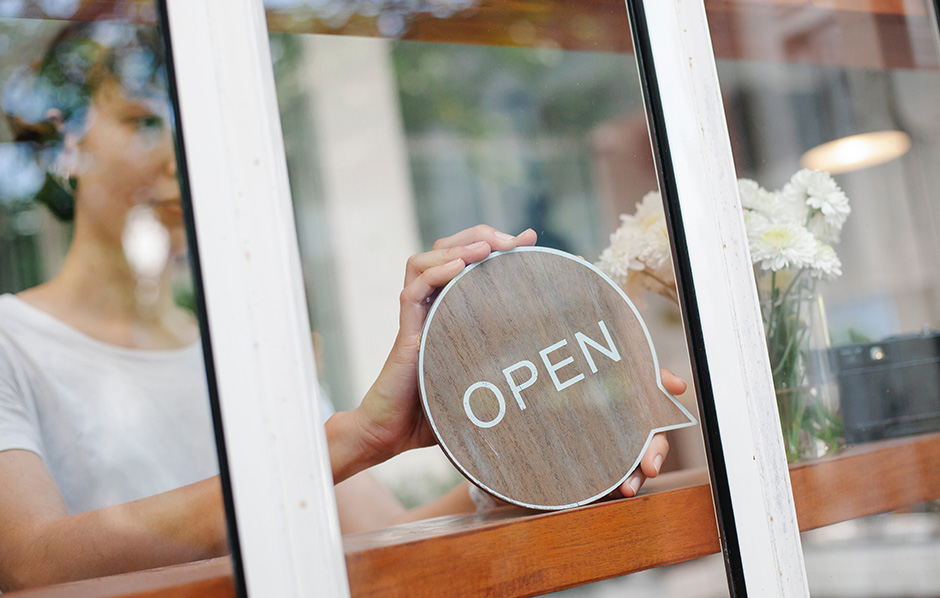 Written by Monty Henderson and Jon Myers.
After a record year for the Indiana Small Business Development Center (ISBDC) in 2019, the beginning of 2020 looked even more promising. Our Business Advisors were helping people realize their dreams by starting and growing their businesses. Their biggest problem was finding employees during record low unemployment. Then, in early 2020, disaster struck. It wasn't a war, it wasn't really a recession, and it sure wasn't normal. A pandemic exploded into our lives. It was a year full of health risks that forced those governing us to make hard decisions to restrict, or even shut down some businesses and organizations, and the resulting economic influences were significant.
Wise small business owners have learned to insure against fire, and theft. In many communities, small businesses work together through alliances, or main street programs, to better serve customers, and share best practices. No small business was prepared for a global pandemic, and the affect it would have on their businesses, our economy, and our communities.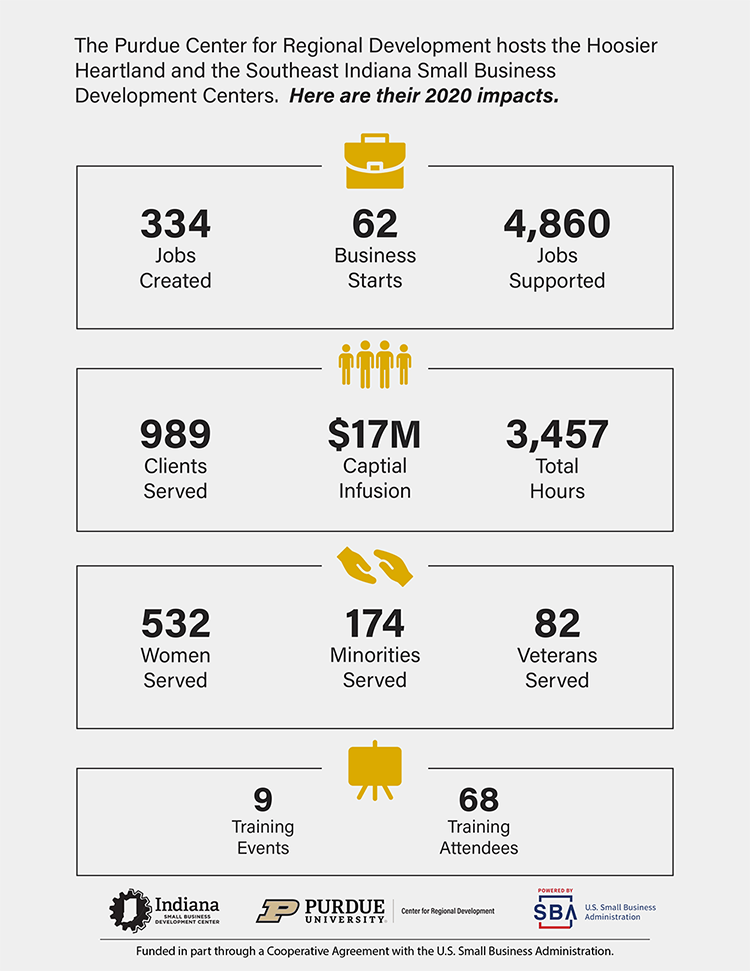 In March of 2020, Governor Holcomb, in response to the COVID-19 outbreak, implemented restrictions on many businesses, closing some indefinitely, minimizing hours of operation for others, and generally disrupting normal business models. Schools shut down and supply chains were interrupted, resulting in bizarre changes to distribution and consumption of goods and services from toilet paper to milk, and computer chips to bicycles.
Instantly our role as Business Advisors helping people with their dreams switched to helping panicked business owners trying to weather the effects of the pandemic. Many owners were concerned for their employees. How could their employee's families survive if they could not provide them work? Our ISBDC regions were able to assist these businesses, and their employees via several "brand new" disaster relief programs from the Small Business Administration (SBA). From the initial Economic Injury Disaster Loan to the Paycheck Protection Program to the state's Indiana Restart program, our administrative personnel, Bridget, and Ruth, were bombarded with calls seeking help in how to best navigate these relief funding options. The programs were all new and came with multiple renditions as our elected officials, federal, state, and local governments were pressed to deliver results to provide aid quickly. In turn, our teams were challenged to continually adjust to keep in harmony with the programming. Many late nights were spent analyzing the novel programs so ISBDC clients were greeted with the best information possible.
Operating and, in our case, fundamentally changing our business during anytime – but especially this year is loaded with vague, buried laws and loads of red tape. Having Lita available to answer questions certainly saved us so much time and aggravation.
Hoosier Heartland Client
For businesses that were negatively impacted, we assisted with pivoting their business models, so they could continue to generate some revenue. Brick and mortar retailers became online retailers. Full-service restaurants began providing delivery service, and curb-side pick-up became a valuable service to all retailers. These efforts resulted in 4,860 valuable jobs supported during 2020 for the two ISBDC regions hosted by the Purdue Center for Regional Development (PCRD). Meanwhile, our traditional work carried on.
The Indiana economy remained resilient and while productivity waivered at specific places and times, the business community continued to perform and our two ISBDC centers provide evidence. They assisted in creating 62 brand new business starts in the face of the COVID-19 battle while creating 334 new jobs. "Everything was well explained on how to write a business plan and start my business. I got good feedback on the business plan. Patrick always followed up with me. I am a proud small business owner as of 1-1-2021!" wrote a Hoosier Heartland client.
This Southeast client remarked "Ginnie guided us through how our farm can grow and be profitable. This has led to an over 233% increase in our business in 2020, and we expect an 1660% increase in 2021 from her conversations and guidance." Clients like these invested over $17 million in our PCRD regions.
PCRD hosts two Indiana Small Business Development Centers in Indiana, covering 26 of the state's 92, and representing a cross-section of mid-America. There are large metropolitan areas, such as Louisville, more moderate cities, such as Lafayette and Columbus, suburban areas around the cities and the remaining composition of traditional Indiana rural landscape of proud communities surrounded by green fields of crops and woodlands.
Although federal relief programs dominated the early part of 2020, some additional funding (CARES Act and traditional) via the state ISBDC Lead Center and regional office teams rolled out (and continue to deliver) excellent localized programs as described by a SEISBDC client: "We were connected with others who could support us in our efforts to accomplish our design for our small business. And, in every other way, we were treated with respect and dignity, despite our not knowing much about what we were endeavoring to do." The ISBDC centers also partnered with PCRD to engage (and pay for) four of their clients to participate in the Economic Gardening process. One participant noted that "…The Economic Gardening program we've just started into seems like a great answer to fill that gap (how to grow). I'm impressed with it…"
I am working on building a website to host e-commerce with a team from IU. Patrick helped me in getting this scholarship, and I've wanted to do this for 3 years. It's finally happening, and I'm thrilled!
HHISBDC Client
Now that 2020 has closed and we look back on what was achieved during the pandemic, we can rally around the 989 clients that received assistance from the business advising teams, including 532 women, 174 minority clients, and 82 veterans who were the recipients of 3,457 hours of business advisor effort. Entrepreneurs are resilient problem solvers and PCRD's Hoosier Heartland and Southeast Indiana Small Business Development Center teams are there to support them. Our mission is well-summated by this client: "My business advisor was Jon Myers – Columbus Indiana. I am extremely happy with the way he listened to my side of story, my concerns, and my queries. He understood my immediate goals and future vision for the business. He then took all into consideration and recommended solutions. He also guided me to resources that can help me further. It means a lot to have a customized approach than a one glove fits all. I'm extremely thankful for the way Jon helped me. And that's why I would recommend using (the) ISBDC center(s) to business owners."
Сигнал рукой для удвоения ставки
рука после удвоения
Разделение – если вам раздали пару (2 карты равного достоинства), у вас есть возможность сделать вторую ставку, и дилер разделит две карты так, чтобы каждая карта стала первой картой в двух новых руках. Это также относится к лицевым картам. Вам разрешается разделить руку, состоящую из короля и валета, потому что они имеют одинаковую ценность, даже если на самом деле
пин-ап казино
они не являются парой. [Жест рукой: сделайте вторую ставку, равную вашей первой. Затем подайте «знак мира», чтобы обозначить, что вы хотите разделиться, а не удвоить. Дилер сделает две руки из вашей первой, и вам будет сдана вторая карта в каждой.]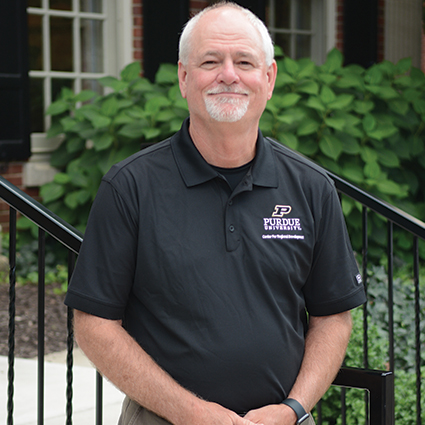 Written by
Monty Henderson
Monty Henderson is the Indiana SBDC Agribusiness Initiative Director.
He transitioned to this position after serving as the Hoosier Heartland Indiana SBDC regional director for four... read more