Leading Digital Inclusion Across Indiana Through AmeriCorps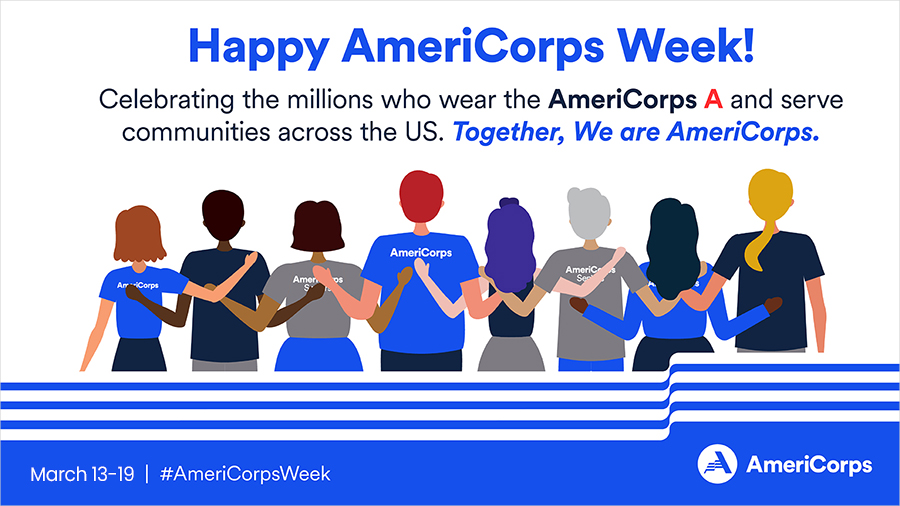 AmeriCorps Week is celebrated every March. This year AmeriCorps Week is celebrated March 13-19. During AmeriCorps Week we recognize the commitment of the millions of Americans who have chosen to serve their country through AmeriCorps. We are thankful for all the hard work by so many and are confident national service is ready to meet the moment and continue to help make an impact.
Did you know the Purdue Center for Regional Development (PCRD) participants in AmeriCorps? Our AmeriCorps members are Digital Inclusion Fellows. The need for digital access is at an all-time high following a sharp increase in remote learning and remote work in the last few years. To combat the growing digital divide, PCRD placed six individuals in regions around Indiana to execute strategies aimed at fostering digital economy ecosystems. These fellows will work to increase broadband access and digital literacy and contribute to critical community development initiatives in their regions.
Fellows will serve their regions through high-impact, high-urgency two-year placements focused on closing the digital divide and building the next generation of leaders. They will tackle tough challenges facing Indiana, strengthen its civic infrastructure and join a new generation of transformational community leaders.
The fellows will be responsible for a variety of duties, including developing and implementing regional digital inclusion plans, raising digital awareness throughout the region, and developing, facilitating, and conducting workshops and trainings.
The Indiana fellows and their host organizations are:
Regional Opportunity Initiatives (ROI), Bloomington
Emma Woods: Emma is a Digital Inclusion Fellow with the Regional Opportunity Initiatives serving the Indiana Uplands region. She is a recent graduate from the University of Southern Indiana with a bachelor's degree in Political Science and Public Relations. She has been involved in several student organizations on local, state, and national levels that have prepared her to serve communities with PCRD. Emma has a passion for expanding opportunities within Indiana to ensure all Hoosiers can thrive.
Eastern Indiana Regional Planning Commission (EIRPC), Richmond
Cory Knipp: Cory serves with the Eastern Indiana Regional Planning Commission in Richmond where he connects underserved communities to modern digital technologies. He is a Purdue University graduate with a bachelor's degree in Economics and a minor in Political Science. He has helped several non-profits in the Chicagoland area where he grew up. This help has included supplying research for an economic empowerment program found on the South Side and directing an effort to reduce the number of single-use plastics in Illinois.
Southeastern Indiana Regional Planning Commission (SIRPC), Versailles
Reneisha Rudder: Reneisha is a Digital Inclusion Fellow with the Southeastern Indiana Regional Planning Commission in Versailles. Originally from a region neighboring Kentucky, Reneisha is a graduate of University of Louisville with a bachelor's degree in Psychology and a graduate of American University with a master's degree in Public Administration. She has spent the past six years as an educator before deciding to pursue a career in the field of Public Policy. She is now focusing on helping communities in her region expand and improve broadband connectivity as well as lay the foundation for building digital literacy skills that will help community members thrive in today's expanding digital world..
THRIVE West Central, Terre Haute
Olivia Haworth: Olivia is a Digital Inclusion Fellow for Thrive West Central in Terre Haute where she currently serves as an AmeriCorps member sponsored by the Purdue Center for Regional Development with support from the American Connection Corps Project and Lead for America. Olivia is a 2021 graduate of Purdue University with a bachelor's degree in History and minors in English, Sociology, and Political Science. She is in the first cohort of Digital Inclusion Fellow in Indiana with her term running until 2023. Olivia believes that digital inclusion and digital equity are key factors in an individual's ability to achieve success.
East Central Indiana Regional Planning District (ECIRPD), Muncie
Gary Thompson: Gary serves with the East Central Indiana Regional Planning District in Muncie to improve broadband infrastructure and digital inclusion efforts. After growing up in Franklin, IN, he graduated from Indiana University in 2021 with a bachelor's degree in Public Affairs in Law and Public Policy with a minor in History.
Southern Indiana Development Commission (SIDC), Loogootee
Iris O'Donnell Bellisario: Iris serves the Southern Indiana Development Commission in Loogootee. She is a 2020 Purdue graduate with a bachelor's degree in Natural Resources and Environmental Science and a concentration in Environmental Policy and Economic Analysis. Iris is a civically engaged Hoosier and scholar in environmental science. Her upcoming goals include increasing awareness of digital inclusion, implementing digital literacy workshops, and improving e-learning capabilities, online presence strategies, and housing in the region. Her current focus is to work on resiliency planning efforts and strategies to strengthen small businesses.
The Indiana fellows are part of the American Connection Corps nationwide effort in partnership with Lead for America and Land O'Lakes. The supporting partners are confident that the Digital Inclusion Fellowship will not only impact Indiana communities, but also the lives of the fellows themselves. As these fellows help develop communities, they too are developing skills and knowledge in digital inclusivity, outreach, public policy, economic development, data analysis, research, and more.
Learn more about the Digital Inclusion Fellowship and the impacts they are making on Indiana communities at https://pcrd.purdue.edu/engagement/digital-inclusion/americorps-fellows-initiative/.
This AmeriCorps Week join with us as we celebrate the impact of our programs and offer our thanks to members and volunteers for making an impact and serving others.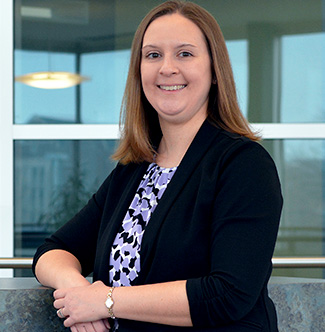 Written by
Jessica Wandless
Jessica Wandless is the Communications and Engagement Manager for the Purdue Center for Regional Development (PCRD). She is the primary contact for all communication efforts... read more