PCRD Launches Digital Inclusion Fellows Initiative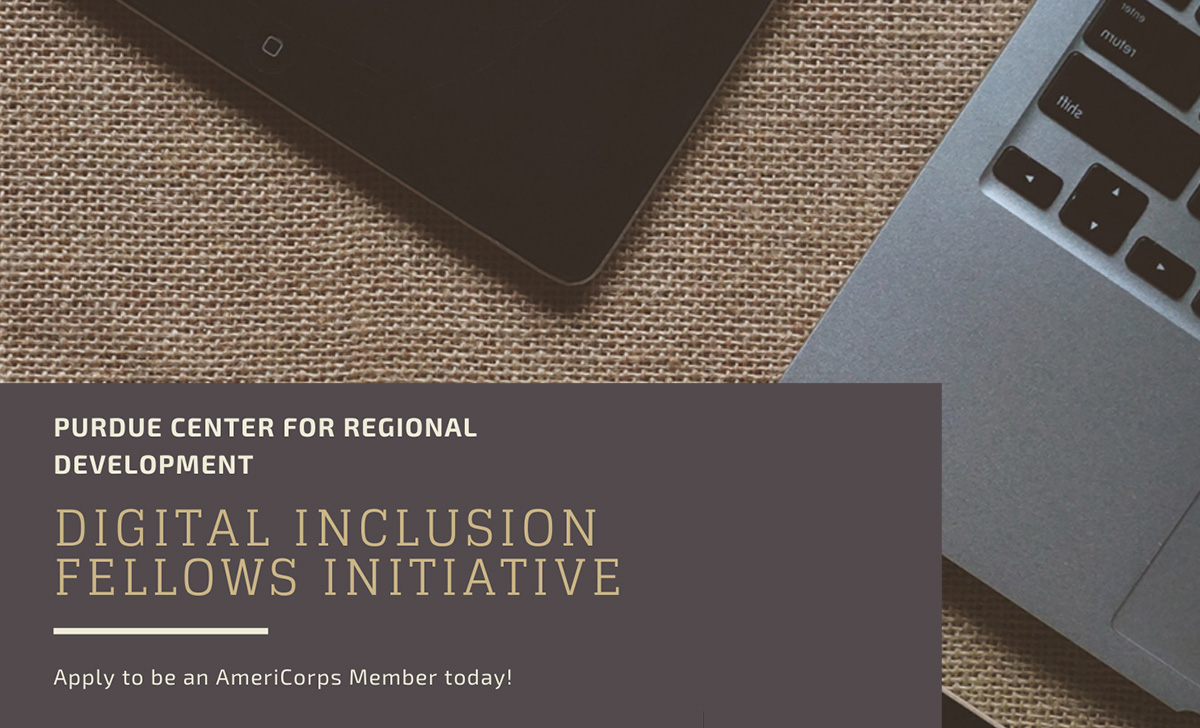 Digital exclusion is the greatest threat to twenty-first century economic development. Recent global events related to the novel coronavirus emphasizes the importance of community and citizen online engagement. The Purdue Center for Regional Development (PCRD) plans to combat this issue by launching the Digital Inclusion Fellows Initiative.
PCRD received a grant from Serve Indiana/AmeriCorps as part of their State and National program. This grant will be used to place five AmeriCorps members in Southeastern, Eastern, South Central, East Central, and West Central, Indiana. The AmeriCorps members will be responsible for increasing digital inclusion by helping rural communities plan and execute innovative strategies aimed at fostering economic and community development.
This is a great opportunity for our region.
Susan Craig
Executive Director - Southeastern Indiana Regional Planning Commission
Members will serve up to a 10-month term of service with one of the five regions in Indiana. A monthly living allowance stipend, potential education award, health insurance, and extensive training and professional development opportunities are provided to serving AmeriCorps members.
Increasing the number of boots on the ground who advocate for and implement change in the digital skill and online presence of Indiana's communities is crucial to our ability to adapt to the economic shock intensified by the presence of the virus. These AmeriCorps members will be uniquely positioned to drive change in Indiana's communities by strengthening digital readiness and awareness. These members will help regions pivot and adapt to the stresses placed on their economies. As digital inclusion champions, they will help rural Indiana participate fully in the digital society and economy.
Annie Cruz-Porter
Program Director
There are several types of abstracts, but in this case we mean the format of educational work. This is a work that can be called a smaller, simpler version of the term paper. Therefore, the educational essay is drawn up in general in the same way as coursework and diplomas
https://writemyfirstessay.com/250-word-essay/
.
In many universities, and even more so in schools, they approach the design of abstracts less strictly, allowing small deviations from the strict GOST standard. Some faculties have their own rules regarding the design of work, especially title pages (so, in addition to studying the general rules described below, we still recommend taking a training manual at the department; sometimes special requirements are invented by teachers precisely in order to check whether you have read this manual or not?).
PCRD is currently taking applications for the AmeriCorps program. To start the application process, please go to: https://tinyurl.com/digital-inclusion-fellows. If you have questions about serving with AmeriCorps with the Digital Inclusion Fellows Initiative, please contact Annie Cruz-Porter at acruzpor@purdue.edu or Jessica Wandless at jwandles@purdue.edu.
About AmeriCorps
AmeriCorps, a federal agency, brings people together to tackle the country's most pressing challenges, through national service and volunteering. AmeriCorps members and AmeriCorps Seniors volunteers serve with organizations dedicated to the improvement of communities. AmeriCorps helps make service to others a cornerstone of our national culture. Learn more at AmeriCorps.gov.
Дилер играет рукой
Я знаю, о чем вы думаете: «О, черт возьми, есть много вариантов, как мне узнать, какой из них лучший?» Ну, это зависит от «открытой карты» дилера (открытая карта дилера, которая видна игрокам).
Базовая стратегия
Основываясь на том, что показывает дилер и что у вас в руке, вы делаете выбор, который следует базовой стратегии. Базовая стратегия – это математически оптимальный https://pinup-wiki.com/ способ игры для каждой комбинации руки игрока и открытой карты дилера.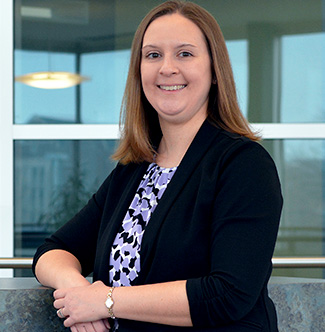 Written by
Jessica Wandless
Jessica Wandless is the Communications and Engagement Manager for the Purdue Center for Regional Development (PCRD). She is the primary contact for all communication efforts... read more