The Evolution of Rural Indiana Stats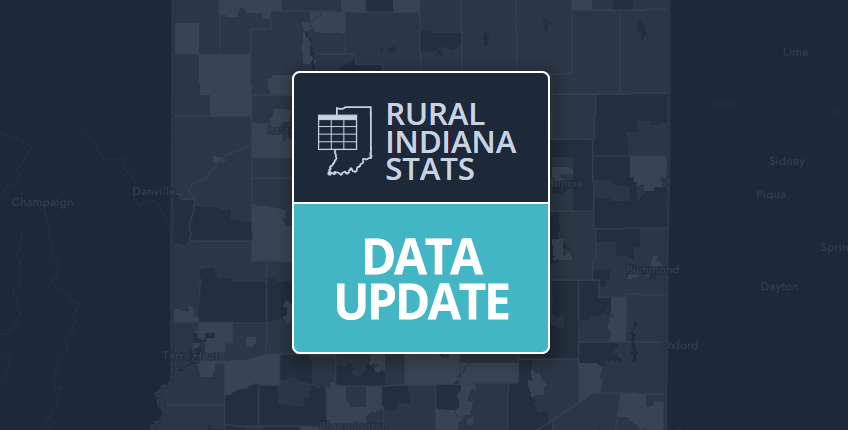 The Purdue Center for Regional Development (PCRD) continues to update its online data platform, Rural Indiana Stats (RIS). The pandemic of 2020 has caused several delays and RIS was unfortunately one of those things. Recently, PCRD has had the opportunity to update it. Nearly all 130+ variables that are available on the RIS site have been updated with the newest data available. The major data products within RIS include county geographic typologies, housing characteristics, local government fiscal information, socioeconomic characteristics, agriculture & forestry, and digital inclusion. The partnership between PCRD and the Indiana Office of Community and Rural Affairs (OCRA) was instrumental in launching the site over five years ago and continues, to this day.
The 2022 update has several changes and new additions present throughout the platform. One major change is the new mapping platform RIS is hosting. RIS is using ESRI's latest mapping capabilities, ArcGIS Experience Builder. This new way of building map-based web apps will allow for maps to render faster and to change between prebuilt layers and maps. It also has advanced proficiencies to allow for viewing on tablets and mobile screens.
Within the digital inclusion section of the website, many changes have taken place. The reason is that a new database has become available, Ookla Speedtest Open Dataset. With access to this data, RIS is now able to compare and contrast the differences that the Federal Communication Commission has provided in years past. It also has allowed RIS to introduce a new domain, digital distress. Digital distress is an area where a higher share of homes either have mobile devices only or no devices at all and rely on cellular data only or have no internet access. RIS will continue to reach out and expand its information and services to meet the rising needs for adequate broadband. Find data on digital distress on RIS here. A helpful video on digital distress is available here.
RIS represents a valuable tool for any Hoosier looking to find specific data on any of the state's 92 counties. It is designed to provide individuals, leaders, organizations, and agencies with ready access to a core set of data for informing and guiding local programs, projects and investment activities. Data from RIS in the past has been used to support the development of local and regional comprehensive economic development strategies (CEDS), to shape place-based workforce attraction plans, guide the effort of local economic development organizations, and validate problems/issues being addressed in a variety of grant applications. As for specific examples, the Indiana Housing and Community Development Authority is utilizing the RIS data on housing to help determine which grant applications submitted to the state agency should be funded. Select members of the Indiana Association of Regional Councils are tapping the digital inclusion data to inform local, state, and national officials of the broadband-related needs of their regions. Furthermore, the Office of Community and Rural Affairs is using geographic typologies to ensure that resources designed to lend assistance to rural Indiana communities are being targeted to the right places.
Since RIS's inception in the spring of 2017, the active number of people accessing the website continues to climb to more than 11,000 users and tens of thousands of page views. As PCRD strives to continue to make key data available to support the well-being of people, communities, and regions in the state, we welcome feedback from users as to the type of secondary data you have found most useful and what data variables you would recommend being added to the RIS site in the future.
To find the all the data visit Rural Indiana Stats today!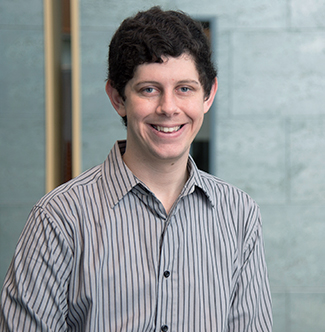 Written by
Benjamin St. Germain
Benjamin St. Germain is a GIS Analyst for the Purdue Center for Regional Development, joining the staff in 2015. Benjamin uses a variety of data... read more