The Hoosier Heartland Small Business Development Center is Growing! Let's meet Sylvia and Tim
September 26, 2023
//
ISBDC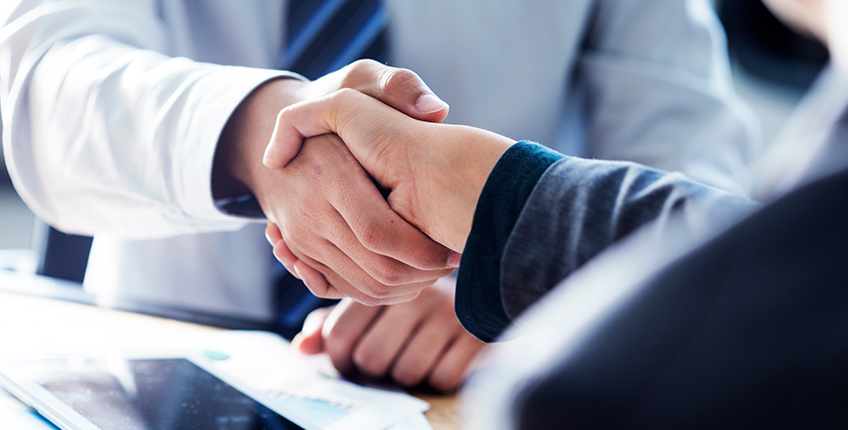 Co-authors: Jordan Jicha, Sylvia Smith, and Tim Branyan
The Hoosier Heartland Small Business Development Center (HHISBDC) serves the 12-county region of Benton, Carroll, Cass, Clinton, Fountain, Howard, Miami, Montgomery, Tippecanoe, Tipton, Warren, and White counties in Indiana. The Purdue Center for Regional Development is the host institution for the Hoosier Heartland.
Jordan Jicha, regional director, shared that with collaboration of the Indiana Economic Development Corporation (IEDC), they had the opportunity to expand their team. The goal of the marketing coordinator position is to stay engaged with entrepreneurs in Indiana and to make them more aware of the no-cost business consulting services their office offers. The goal of the ecosystem navigator role will focus on engaging with entrepreneurs and entrepreneur-serving organizations throughout the region.
Our goal with these new positions is to build synergistic partnerships in our local entrepreneurial communities and connect entrepreneurs to resources that can help their businesses thrive.
Jordan Jicha
Regional Director
Meet Sylvia Smith
Sylvia Smith has a background in strategic communication and media dissemination. She has brought impactful stories to the public through written publications, traditional media, and digital platforms to engage audiences and foster connections with stakeholders. Sylvia is a native of Shreveport, LA and is excited to bring her diverse skill set to empower entrepreneurs and small businesses in the Hoosier Heartland region.
Sylvia said she was attracted to this role because she has a passion for public service and economic development. By actively serving with the Louisiana Tri-Parish Alumnae Chapter of Delta Sigma Theta Sorority, Inc., Sylvia said she witnessed firsthand the transformative power of community engagement and the positive impact it can have on lives and neighborhoods.
While working closely with the SBDC in Louisiana, she experienced the importance of such institutions in fostering economic growth and empowering aspiring entrepreneurs. According to Sylvia, these centers become beacons of hope, providing guidance, resources, and support to individuals with dreams of building their businesses and bettering their communities.
My goal is to create a powerful platform that encourages aspiring entrepreneurs, whether they have ideas, big or small, to step forward and explore the world of entrepreneurship with confidence. Our team of experienced business advisors stands ready to offer guidance, support, and expertise to those looking to turn their dreams into reality.
Sylvia Smith
Marketing Coordinator
Fun facts about Sylvia – she's a frequent moviegoer and spent the majority of the summer in movie theaters. She is looking forward to The Hunger Games: The Ballad of Songbirds and Snakes! Self-care days are her absolute favorite and she's a HUGE Disney lover. Disney never fails to ignite her inner child!
Meet Tim Branyan
Tim Branyan comes to the Hoosier Heartland SBDC with a diverse background. He served as a combat veteran in the United States Air Force, where he gained invaluable leadership and problem-solving skills. After his military service, he pursued his passion for technology and innovation, which led him to become a serial tech entrepreneur. Tim founded and successfully scaled multiple tech startups, each focused on solving unique challenges in different industries.
Tim's primary goal is to contribute significantly to the growth and success of the small businesses and the entrepreneur ecosystem in Indiana. He aspires to foster a thriving environment where innovative ideas are nurtured, and new businesses can flourish. He wants to empower aspiring entrepreneurs with the tools, knowledge, and mentorship they need to overcome obstacles and achieve sustainable growth.
Tim has three key areas he wants to expand:
Being found by small businesses;
Identifying exactly where new clients are currently and where they want to go;
Supporting small businesses throughout the ups and downs.
Additionally, Tim wants to develop strong partnerships with various organizations, such as government agencies, educational institutions, recovery groups, and other community and youth leaders, to create a robust support network for entrepreneurs throughout the Hoosier Heartland region.
I was attracted to this position because of ISBDC's commitment to fostering entrepreneurship and supporting small businesses. I have experienced the challenges of starting and growing businesses firsthand. I understand the critical role that mentorship and guidance play in an entrepreneur's journey toward their destination. This opportunity allows me to give back to the community by sharing my knowledge and experiences, helping others avoid common pitfalls, and catalyzing their entrepreneurial success. I believe that by empowering entrepreneurs and supporting their innovative ventures, we will drive massive economic development and make a positive impact across Indiana communities as a whole.
Tim Branyan
Ecosystem Navigator
Fun fact about Tim – He's hooked on golfing. He finds peace on the greens and believes that spending time practicing this new challenging sport contributes to his ability to think strategically and approach challenges from different perspectives.
Let's welcome Sylvia and Tim to the Hoosier Heartland Small Business Development Center (HHISBDC). Stay connected with what's happening with the HHISBDC on Facebook, LinkedIn, or reach out to them to see how they can assist you at: https://isbdc.org/locations/hoosier-heartland-indiana-sbdc/.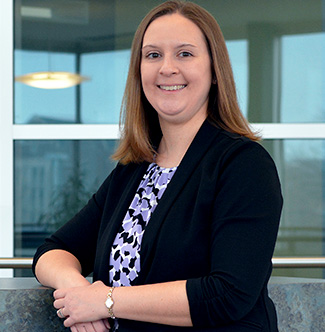 Written by
Jessica Wandless
Jessica Wandless is the Communications and Engagement Manager for the Purdue Center for Regional Development (PCRD). She is the primary contact for all communication efforts... read more