The Southeast Indiana Small Business Development Center is Growing! Let's Meet Rachel, Mike, and Philip!
October 19, 2023
//
ISBDC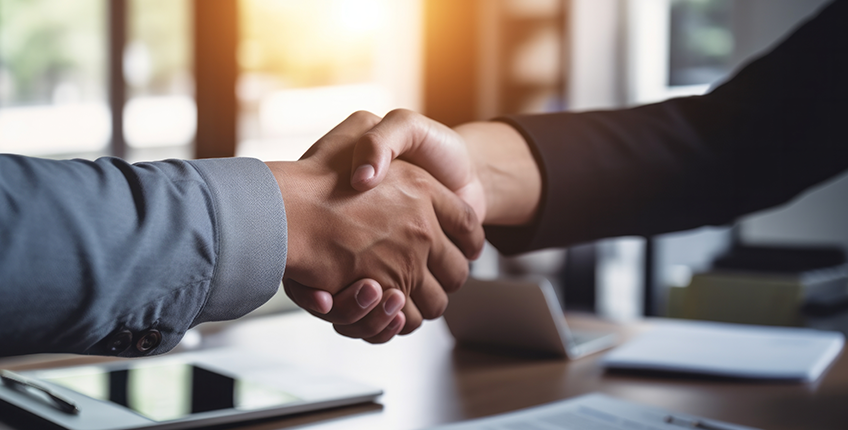 Co-authors: Jon Myers, Rachel Armstrong, Mike Fulkerson, and Philip Roggow.
The Southeast Indiana Small Business Development Center (SEISBDC) serves the 14-county region of Clark, Floyd, Harrison, Scott, Jackson, Jennings, Bartholomew, Jefferson, Ripley, Dearborn, Decatur, Ohio, Switzerland, and Franklin counties in Indiana. The Purdue Center for Regional Development is the host institution for the Southeast Indiana Small Business Development Center.
Meet Rachel Armstrong
After spending more than a decade as a litigator, Rachel Armstrong wanted to chart a different course and reinvent herself. She has worked in various industries, delving into logistics, production, the realm of not-for-profit organizations, and most recently, the director at the Building Industry Association of Greater Louisville, where she oversaw the Builder and Remodeler program. Rachel has also owned and managed a law office, a small-town pizza shop, and a mixed-use apartment building.
As the new business advisor, Rachel will be lending her experience and expertise to small businesses, empowering them to navigate the landscape of startups, fostering their growth, and encouraging them on their journey.
Rachel was attracted to this position with the SBDC because she would be working closely with small businesses, while utilizing her expertise and experience. She said her goal is to become a valuable asset to the clients she serves by learning about their industries and expertise, guiding them through to their next steps, and hopefully, propelling them forward.
Her vision includes seeing exponential growth for one (or more) of the businesses she assists. She is also working on expanding relationships with local manufacturers, fostering the expansion of exports and production through initiatives like the manufacturing readiness grant, and specialized advising services to amplify their capabilities.
I could not be more thankful that I joined the SBDC team. Besides working alongside businesses, which I have a great passion for, I have a great team that I can reach out to. I am so encouraged by the knowledge they share and work we do.
Rachel Armstrong
Business Advisor
Meet Mike Fulkerson
Mike Fulkerson spent 18 years in the food and beverage CPG (consumer packaged goods) industry where he worked in both retail and manufacturing. On the retail side, he worked with the grocery chains Wild Oats Marketplace and Earth Fare Supermarkets in roles that included Store Manager, Corporate Merchandiser, and Grocery Category Manager. On the manufacturing side, he worked with companies ranging from seed-stage startups to century-old brands in roles including Director of Business Development, Chief Operating Officer, and Chief Commercial Officer.
In his new role as Ecosystems Navigator, his main objective is to connect Indiana entrepreneurs with the right resource at the right time. He plans to assist founders and business owners by helping them navigate the state's entrepreneurial ecosystem and connecting them with the specific resources they need. He is actively helping to cultivate southeast Indiana entrepreneurial ecosystem by facilitating founder's peer groups, hosting networking events, directly engaging with counties and municipalities, keeping current on new programs and resources, and highlighting entrepreneurial successes within southeast region.
Indiana has so many great resources and support organizations for entrepreneurs to connect with, but the task of identifying, researching, and contacting those resources can be overwhelming for a founder that is already extraordinarily busy building their business.
Mike Fulkerson
Ecosystems Navigator
Throughout his career he's worked at both large and small companies. He's experienced the highs and the lows of entrepreneurship. The experiences that he's had throughout his career have taught him an incredible amount about launching and growing businesses, and the teams that he worked alongside with taught him many more valuable lessons along the way. He loves to learn new things, and he's excited to share what he's learned, to connect people, and to help people succeed. He considers himself very lucky to have a role that gives him the opportunity to actively engage with and support the communities, and to continue learning new things every day.
Meet Philip Roggow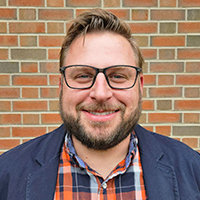 Philip Roggow has been a small business owner for seven years and previously worked in pharmaceutical industry, mental health, education and retail environments. In his new role as business advisor, he will be advising new and existing small businesses, assisting with financial planning, industry and market data, business planning to support manufacturing, agribusiness, technology and government contracting.
Philip's goal is to help small businesses grow and thrive. He wants to continue to learn Spanish so he can better assist clients who speak Spanish as their primary language. Philip said he knows that a variety of knowledge and the ability to perform many duties is needed as an entrepreneur. He wants to utilize his experience to assist entrepreneurs with their journeys.
I utilized the services of SBDC as a business owner of a coffee shop and found it to be immeasurably helpful. With my passion for local business (and business ownership), this opportunity seemed like an incredible fit. After several months, I can say this is an ideal position and I am grateful for the opportunity.
Philip Roggow
Business Advisor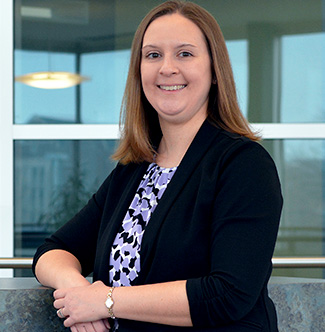 Written by
Jessica Wandless
Jessica Wandless is the Communications and Engagement Manager for the Purdue Center for Regional Development (PCRD). She is the primary contact for all communication efforts... read more