The Time for Broadband is Now – Purdue University is Playing its Part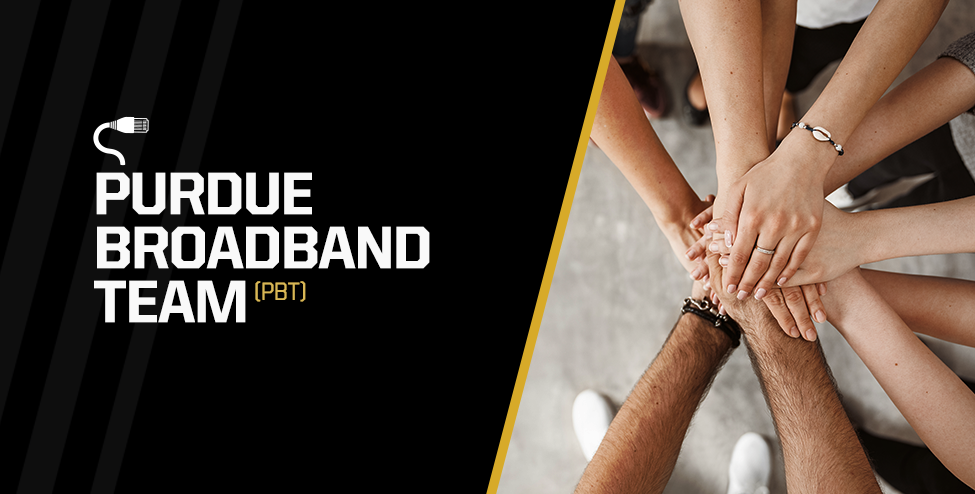 Written by Roberto Gallardo and Angie Abbott.
The COVID-19 pandemic shed a very bright light on homes and individuals that could not work from home, complete e-Learning, engage in telehealth, or do things online due to a lack of adequate internet—also known as the digital divide. On the other hand, did you know that there were 2.8 million more online microbusinesses between 2019 and 2020? As the economy and society continue to digitize, being on the wrong side of the divide impacts competitiveness and affects quality of life.
Because of this, Purdue University—including Purdue Extension—is launching the Purdue Broadband Team (PBT) to harness the power of Indiana's land-grant institution to help expand broadband access, adoption, and use as an essential catalyst for economic growth in the state. This is significant because helping communities plan for and undergo this digital transformation is critical for 21st century community and economic development. From digital inclusion planning to digital agriculture to online businesses to empowering the next generation of leaders to health and human implications, Indiana communities can benefit greatly.
The PBT will work with Indiana communities to help increase awareness on broadband programs, improve address-level broadband data, support community-led broadband task forces/working groups, and provide digital literacy training. This will help connect Purdue students and Extension personnel in different ways with their home counties as well as tap into its vast alumni network across the state.
In addition, the PBT will increase Extension's capacity and diversify its portfolio to continue to be relevant by addressing current needs while leveraging existing resources around agriculture and natural resources, health and human sciences, 4-H youth development, and community development.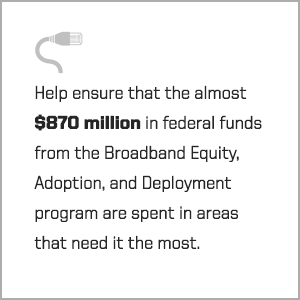 PBT's first mission—help ensure that the almost $870 million in federal funds from the Broadband Equity, Adoption, and Deployment (BEAD) program are spent in areas that need it the most and increase awareness on additional broadband programs. But this is only the beginning. The PBT will establish a support and capacity-building infrastructure to ensure Indiana communities prosper in this digital age relying on Purdue University's brain trust and meaningful engagement capabilities.
We also want to make it clear what the PBT will NOT do: build broadband, guarantee service, and visit private homes or businesses to conduct speed tests or validate addresses/service. In addition, Purdue University has no control over the outcomes of submitted speed tests and/or address or service challenges.
We believe this good ole fashioned "word-of-mouth" effort from trusted members of the Purdue community will position Indiana to fully leverage this once-in-a-lifetime opportunity. Better yet, this will also position Extension to be a local broadband resource hub. Read more about this initiative by reading Purdue's University press release or by visiting PBT's website.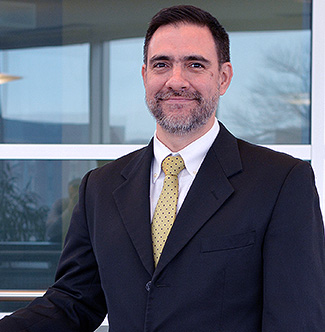 Written by
Roberto Gallardo
Roberto Gallardo is the Vice President for Engagement, Director of the Purdue Center for Regional Development and an Associate Professor in the Agricultural Economics Department.... read more