Workshops Explore Starting a Business at Age 50+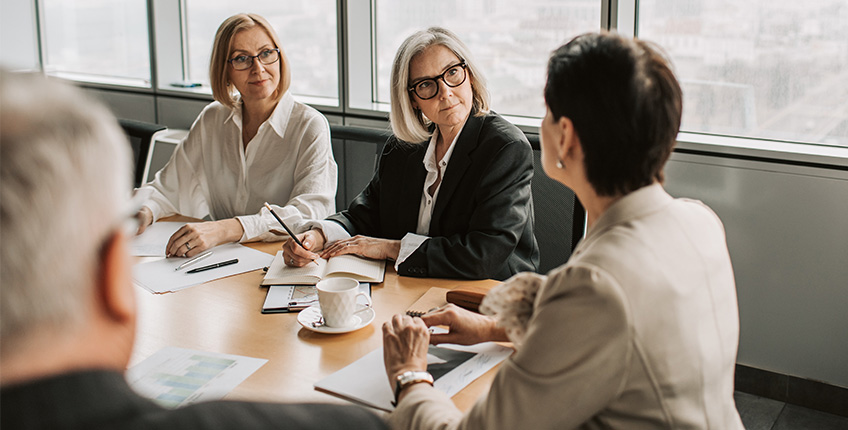 Who Starts a Business at Age 50+?
You probably think most businesses are started by people in their twenties or thirties. That was true at one time, but not anymore. The number of businesses started by entrepreneurs between ages 55 and 64 has risen dramatically in the past two decades. In 1996, new entrepreneurs older than 55 comprised just 14.3 percent of new businesses. That number exploded to more than 25 percent in 2019.
Those photogenic images of 20-something entrepreneurs? Throw them out the window. The reality is over half of America's small business owners are over age 50. Middle-aged people not only have the financial means to start a business but have maturity and business connections on their side. Advantages that younger people haven't had an opportunity to develop. Yet many would-be entrepreneurs (39 percent) don't know where to start.
Is Entrepreneurship for me?
If you're in the 50+ age range, discover your inner entrepreneur and explore the basic steps needed to launch a business through eight interactive Experience Incubator® workshops. The workshops are facilitated by educators from Purdue Extension and the Purdue Center for Regional Development.
In addition to the workshops, you will receive free coaching from the Hoosier Heartland Small Business Development Center (HHSBDC).
The initial series of Experience Incubator® workshops are for residents in the Hoosier Heartland region (Benton, Carroll, Cass, Clinton, Fountain, Howard, Miami, Montgomery, Tippecanoe, Tipton, Warren, and White Counties.) The workshops may be available in other Indiana counties later this year.
Experience Incubator® Workshops
The free workshops explore entrepreneurial thinking and application:
Introduction to Entrepreneurship
What is Entrepreneurial Thinking and Acting?
Decoding Your Entrepreneurial History
Anatomy of an Idea
Building Your Brain Trust
Branding that Brings Results
Finance: Common Sense and Cents
Entrepreneurship is a Verb, not a Business Plan – Just Start!
In-Person Workshops
Location
Iventrek Technology Park in Kokomo, IN
Dates
March 9th, 16th, 23rd, and 30th
Time
4-6 PM
Register
By March 1, 2023
Online Workshops
Location
Zoom
Dates
March 21st, 23rd, 28th, 30th and April 4th, 6th 11th and 13th
Time
4-5 PM
Register
By March 13, 2023
Contact
Connect with Emily Del Real at edelreal@purdue.edu or 765-494-7273 if you have questions about the workshops or to be notified of future workshops in the state of Indiana.
About Experience Incubator
The Experience Incubator® is part collaborative community, tech incubator and interactive, blended, adult learning workshop (on-site and online) designed to harness the power of entrepreneurial thought and action to translate 50+ years of experience into the skills and mindset needed to develop a business. The curriculum, specifically designed for the adult learner, helps them demystify entrepreneurship and understand how – even though they may have never self-identified as entrepreneurs – they have been thinking and acting entrepreneurially all their lives, be it managing a home, balancing family and career, running a farm, etc. The most popular session and biggest confidence builder is Decoding Your Entrepreneurial History Decade by Decade.