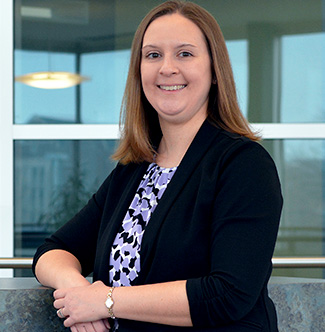 Get to know me
Jessica Wandless is an Engagement Specialist for the Purdue Center for Regional Development. She is responsible for managing the workforce development programs, including the Essential Digital Employability Skills (EDES). She also coordinates the iFront Door program with the Brian Lamb School of Communication and Agricultural Sciences Education and Communication within the College of Agriculture.
Jessica holds a B.S. degree in Agricultural and Environmental Communications and Education with a Leadership focus and an M.S. degree in Agricultural Education from the University of Illinois at Urbana-Champaign.
Prior to her work at PCRD, Jessica worked with Purdue Extension as the Military Extension Internship Program Coordinator, where she managed a nationwide internship program funded by the Department of Defense that placed college students on military installations to work in child and youth programs. Jessica also worked for the University of Illinois Extension planning statewide local government educational programs for Illinois local officials.
Authored news
Why We're Launching the American Connection Corps
By The American Connection Project It's time for the American Connection Project's next chapter: The American Connection Corps, an effort connecting 50 young fellows in 12 states to their hometowns…