Economic and Fiscal Impacts of NextEra's Indiana Solar Investments
February 22, 2023
//
PCRD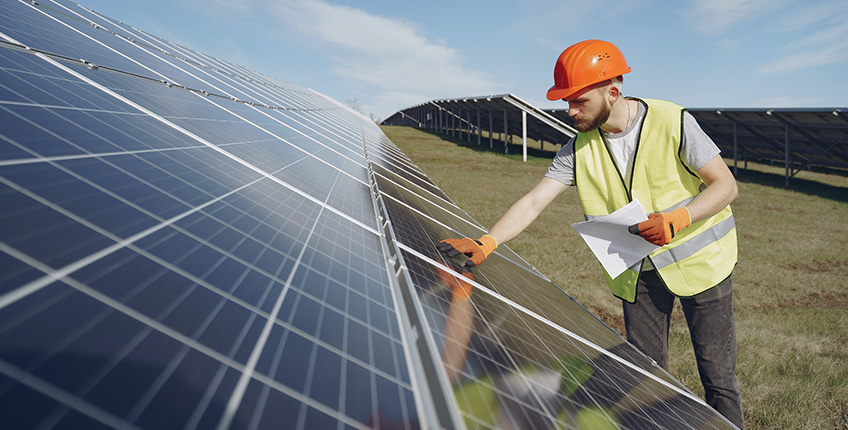 This article was written by Roberto Gallardo, Indraneel Kumar and Larry DeBoer.
The federal government and other organizations are focusing more on integrating renewable energy across the country. Interest in renewable energy in Indiana is not the exception. As part of this effort, NextEra Energy Resources asked the Purdue Center for Regional Development (PCRD) to conduct the economic and fiscal impact analyses for multiple solar energy center investments spanning eight counties and nine projects across the state. The counties include Boone, Cass, Henry, Jasper, Pike, Pulaski, Starke, and White. This will result in 2.07 Gigawatts (GW) of utility-scale photovoltaic.
To put it into perspective, according to the Solar Energy Industry Association (SEIA), as of 2022 Texas had a 16.1 GW capacity and ranked second in the nation.
Three major economic modeling procedures were utilized to estimate the economic impacts. These included: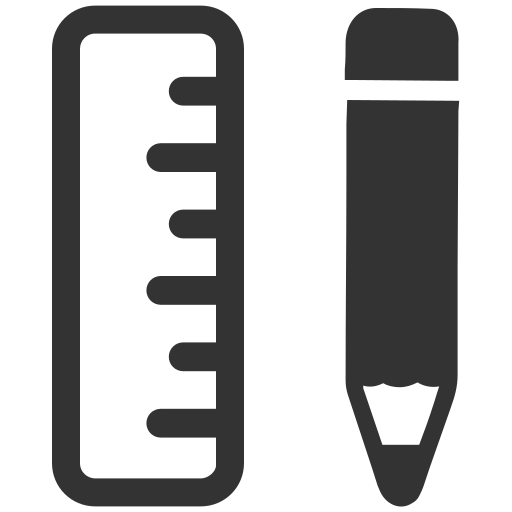 Customizing the individual county's industrial structure to introduce the new solar industry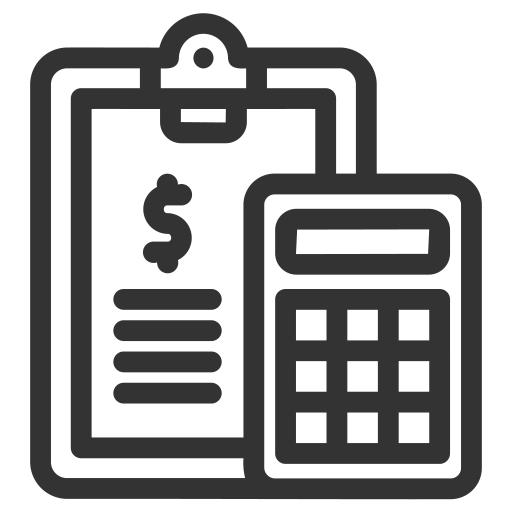 Multi-regional input-output accounting for economic linkages between a county and the rest of Indiana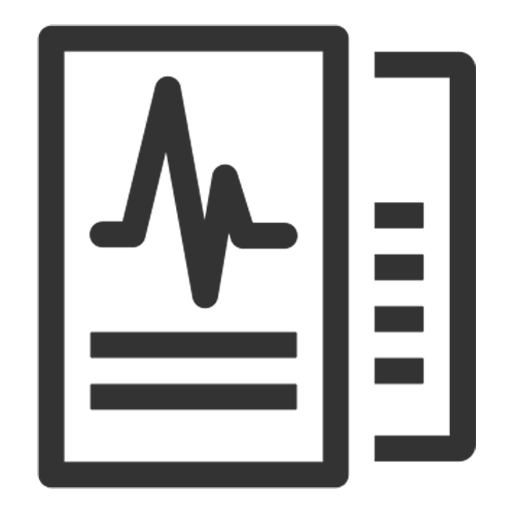 Running the economic impacts at the county level for individual projects for each year together
This was done primarily because utility-scale solar power is an emerging industry in Indiana. NextEra provided PCRD with capital investment distribution costs and operation and maintenance estimates that were utilized in the models.
For the fiscal analysis, the impact on property and local income taxes was estimated. Regarding property tax, the effects on local government property tax revenues and the tax bills of existing homeowners, rental housing owners, business owners, and farmland owners were considered. Regarding local income tax, labor income earned during the construction and the annual change in income from lease payments to landowners minus loss of agricultural income were considered.
NextEra is planning to invest $2.22 billion in solar energy centers across Indiana in the next three years resulting in 2.07 Gigawatts (GW) of utility-scale photovoltaic capacity. These investments would result in $1.76 billion in short-term economic output inclusive of direct, indirect, and induced impacts and an additional $880 million in long-term economic output during the ongoing 30-year operating period. Of which the short and long-term impacts for labor income are estimated at roughly $350 million and $124 million, respectively.
In terms of job creation, the construction of these solar energy centers will support 5,638 jobs, of which 4,509 will be at the county-level and 1,129 at the state level. An estimated additional 1,440 job-years over the 30-year life of the project will be supported through ongoing operations and maintenance projects.
The fiscal short and long-term impacts (local tax payments) will total roughly $224 million across all eight counties. These funds can be used for a variety of community benefits, if localities choose, including tax reductions, investments in public education, other local services, or infrastructure improvements.
Visit the repository read the county and technical reports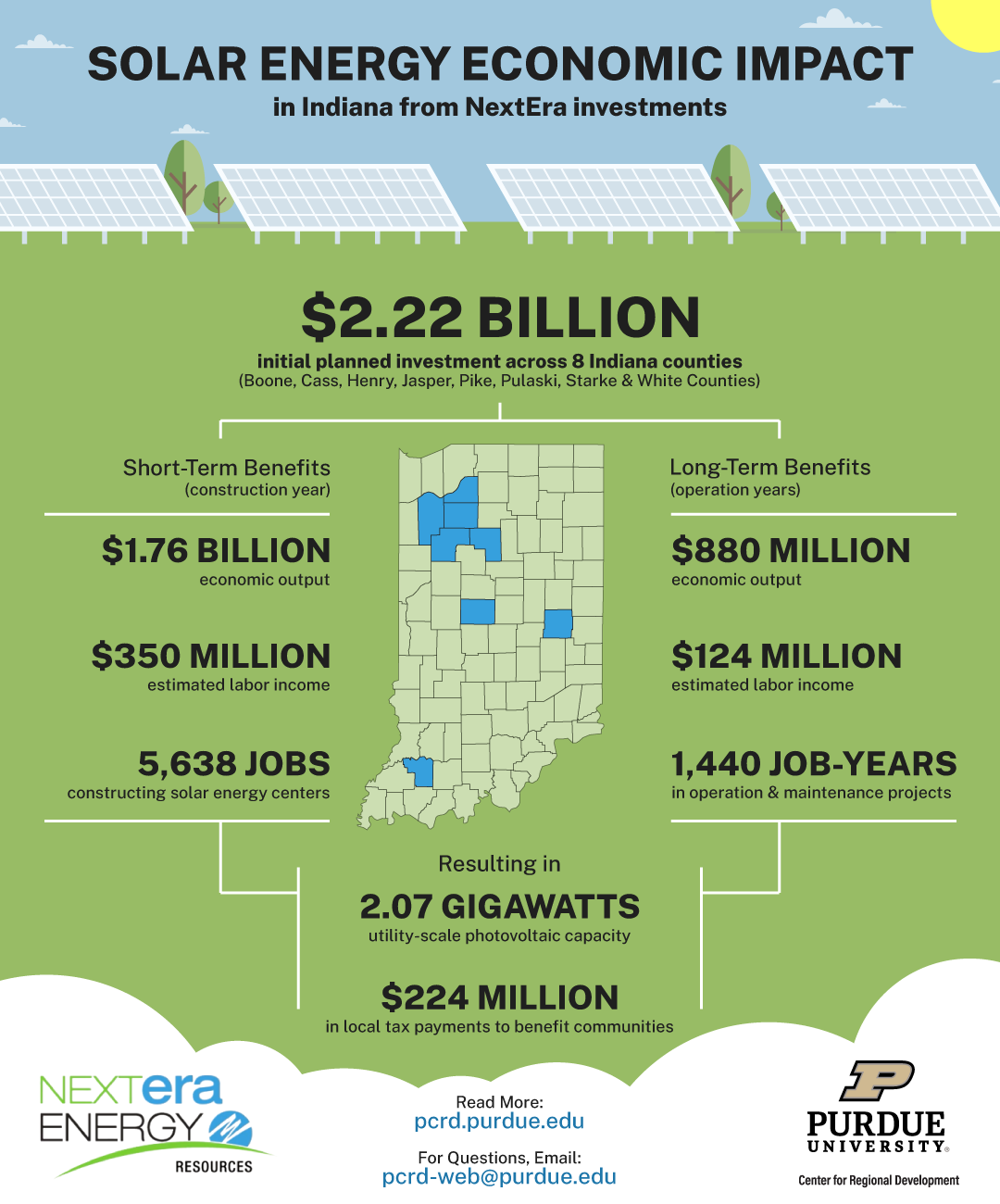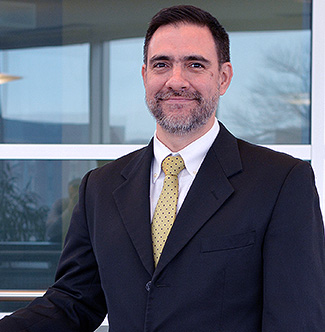 Written by
Roberto Gallardo
Roberto Gallardo is the Vice President for Engagement, Director of the Purdue Center for Regional Development and an Associate Professor in the Agricultural Economics Department.... read more