Hispanic Population Trends in Indiana and Implications for the Economy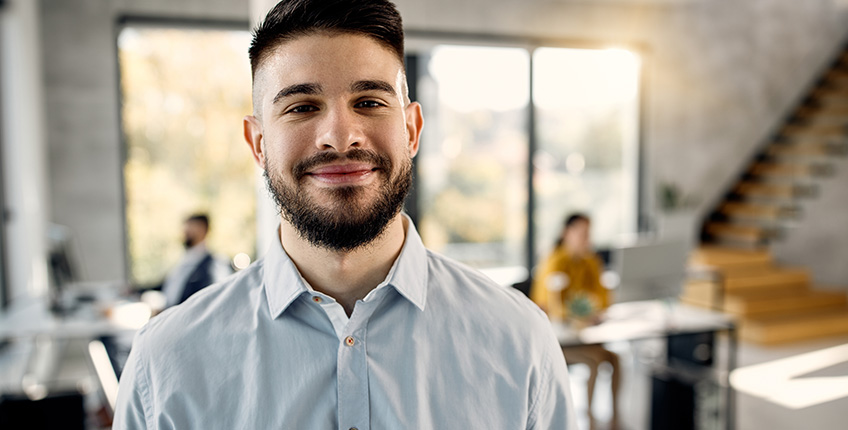 Written by Andrey Zhalnin and Melinda Grismer.
According to the U.S. Census Bureau's Decennial Census, the Hispanic or Latino1 population in Indiana almost doubled between 2000 and 2010, from 215,000 to 390,000 people. By 2020, the Latino population in Indiana had increased by another 40% and was estimated to be 554,191 or 8.2% of the state's total population. This continued increase has started to affect Indiana's economy, bringing with it challenges and opportunities for economic development of the state's smaller communities as well as its larger regions.
1. We are using the terms Hispanic and Latino interchangeably throughout a document (as both the U.S. Census Bureau and the Pew Research Center do in their manuals of style). We use Hispanic primarily to refer to language, and we use Latino primarily to refer to geography.
Where did the Hispanic population grow between 2010-2020?
By number of people, the most populous county in 2020 was Marion County, followed by Lake and Elkhart counties. Proportion-wise (or what is known as, per capita), the top three counties were Lake, Elkhart and Clinton (respectively).

Some Indiana counties experienced quite a rapid growth of their Hispanic population during the past three decades (e.g., Elkhart County), while others were not as impacted and some have even seen a decline in Latino population (e.g., Union County). Note: Use the drop-down list below and check the temporal dynamics for other counties in Indiana.
Geographically, the northern part of the state experienced more growth in the Hispanic population than the southern part, perhaps due to the presence of major metropolitan areas.
How Fast did the Hispanic Population Grow Between 2010-2020?
Between 2010 and 2020, Census data shows that the proportion of Hispanic population increased by maximum 7.78% in Jackson County. Check the map and chart below to see how fast the proportion of Hispanic population grew in other Indiana counties.
Now let's take a look at the growth rate from a different perspective: How fast did the Hispanic population increase when compared to the previous decade? While still a modest increase in proportion of the total population, the Latino population doubled in 12 counties and tripled in 21 counties between 2000 and 2010 with the top three being Hendricks, Union, and Shelby counties. A decade later (between 2010 and 2020), the growth rate decelerated significantly with only 2 counties doubling and 4 counties tripling their Hispanic population. Three counties even lost 4-20% of their Latino population (Crawford, Union, and Switzerland counties). Check the map and chart below to see how fast the Hispanic population grew in other Indiana counties.
The Latino population increase in Indiana has caused economic and social impacts, including growth in Latino-owned businesses and an increase in bilingual services in education, healthcare and other industries. However, there have also been challenges, including discrimination, language barriers and difficulties accessing healthcare and other services.
To improve the availability/sustainability of the Hispanic workforce in Indiana, we suggest several potential steps that counties could implement:
Provide access to education and training programs that are tailored to the needs of the Hispanic community and offered in both Spanish and English. This could include language classes, vocational training, and career counseling.
Foster relationships with community organizations and businesses that serve the Hispanic community. This will help to build trust and provide networking opportunities for both job seekers and employers.
Encourage diversity and inclusion in the workplace. This could include offering cultural competency training for managers and employees, providing bilingual services, and creating a welcoming environment for all employees.
Offer incentives for businesses that hire, retain and train Hispanic workers. This can include tax credits, training grants, and other financial incentives.
Improve access to healthcare, transportation, housing and other essential services. This could include increasing funding for community health clinics, driver's education, mortgage lending/financial services, as well as providing translation services for non-English speaking patients. Employers need to make sure their employees understand how to use their healthcare benefits, if offered, and navigate the complex systems of care.
The Purdue Center for Regional Development (PCRD) can offer several solutions to support these efforts, including:
Conducting research on the needs and challenges facing the Hispanic community in Indiana. This can help to inform policy and program development.
Providing training and technical assistance to local government agencies, community organizations, and businesses on how to better serve the Hispanic community.
Facilitating partnerships and collaborations between community organizations, businesses, and local government agencies to address issues related to workforce development, healthcare, and other essential services.
Developing marketing and outreach strategies to attract Hispanic workers to industries that are experiencing labor shortages.
Providing data and analysis on the economic and social impacts of the Hispanic community in Indiana, which can help to inform policy and program development at the state and local levels.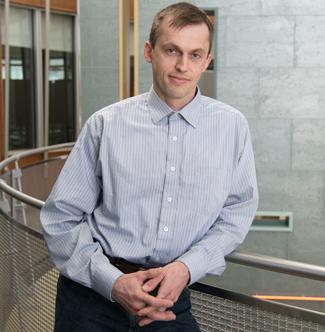 Written by
Andrey Zhalnin
Andrey Zhalnin is a GIS/data analyst for the Purdue Center for Regional Development, joining the staff in 2011. Andrey uses a variety of GIS and... read more