Remote Work Professional Certificate Course, Only $50 with Grant Funding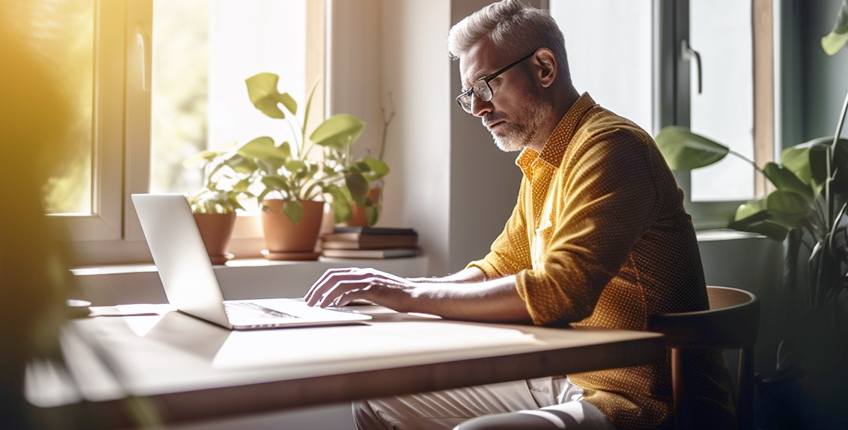 To help entrepreneurs, freelancers and employees enhance their remote work skills, The Purdue Center for Regional Development (PCRD) and Purdue Extension have partnered to offer the Remote Work Professional Certificate course. Indiana participants can now complete the certificate for $50 compared to its regular price of $199 because of grant funding.
---
What you will learn
The online certificate course consists of nine self-paced core modules and four interactive workshops. The modules cover how to set up a virtual office, communicate professionally, understand task management and project tracking, understand the legal precautions of working online, problem-solving and remote professional development.
Program coaches will be available throughout the course to answer questions and guide participants through the modules. Participants will need reliable access to broadband, a web camera and microphone, and basic computer proficiency.
---
Why you should take the course
One of the main benefits of earning a Remote Work Professional Certificate is that it demonstrates to employers that you have the skills and knowledge needed to thrive in a remote work environment.
Employers increasingly value remote work skills, with job postings that mention remote work increasing by over 357% since 2019. In addition, remote work offers a range of benefits to employees, including greater flexibility, increased productivity, and improved work-life balance.
---
Results from course participants
Course participants have reported an increase in productivity, better communication with their team, improved time management skills, and a better work-life balance.
78%
Increase in productivity
78%
Reported communication with their team had improved
67%
Reported improvement in time management skills
67%
Reported their balance between personal and work life improved
"The course gave me insights on remote work, as well as how to optimize both hybrid work and in-person work and teams" stated a participant who took the course for professional development.
---
How to register at the discounted rate
To register for the online course and take advantage of the grant funding program, participants can enter discount code RBDG_Grant22 when registering at https://pcrd.purdue.edu/remoteworkcertificate/ (grant expires 6/30/2023).
---
Information session
Not sure if this course is a good fit for you? There will be an information session on Thursday, May 11, 2023 at 11 am ET where you can learn more about the course. Register for this free session at http://bit.ly/3Kgq6eo.
---
Contact
Connect with Emily Del Real at edelreal@purdue.edu or 765-494-7273 for questions about the course or the information session.
---
Related articles