Working Remotely: How the Remote Work Certificate Course Can Change Your Life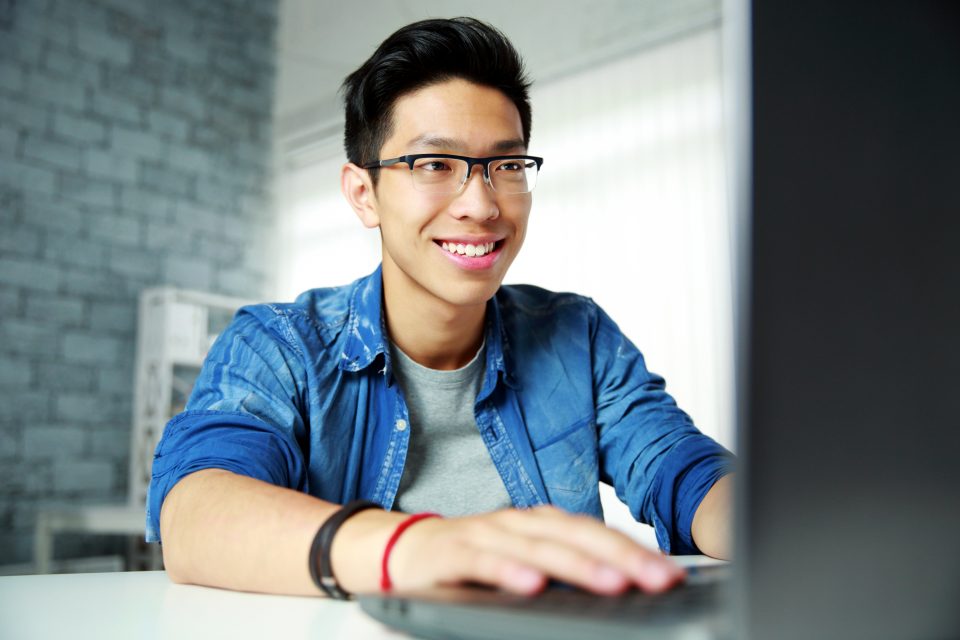 Written by Angelica Del Real
The outbreak of the COVID-19 pandemic has caused many Americans to transition to remote work. This means learning how to set up virtual meetings, keeping coworkers updated, and continuing to work with your team without the ease of face-to-face contact. While this has been no picnic, the Purdue Center for Regional Development (PCRD) in partnership with Purdue Extension is proud to bring the Remote Work Certificate Course to Indiana. This course consists of interactive workshops and modules designed to give participants the skills they need to succeed in working remotely. An educational program originally developed by Utah State University, PCRD has partnered with them to bring this course to Indiana residents.
Bringing the course to Indiana allows PCRD Coaches—who will guide students through the course—to connect directly with fellow Indiana workers. There are nine modules the coaches cover in the month-long program. The course is completely online with four interactive workshops allowing participants to work directly with their coaches and other participants. Once participants have successfully completed the course, they are granted access to an online community where professionals nationwide can share information and guidance. The tools and knowledge gained from this program are excellent. Perhaps the best and simplest way to describe the Remote Work Certificate is in the words of Tanya Hall, one of PCRD's superb Coaches: "This program can set participants up for success by strengthening their confidence and competence with remote work environments.
The Coaches for this course include Emily Del Real, Melinda Grismer, Tanya Hall and Julie Rigrish. To prepare to bring the program to Indiana, all of the Coaches took the training as participants to ensure they know all the ins and outs of the course and what it truly has to offer. Julie believes the course could open doors for people:
I think it [the Remote Work Certificate Program] could provide another opportunity for people to have jobs. You know, for example, a single parent. Maybe they've been struggling to actually get a job and be able to pay for daycare and make it worth their while to work…Well, this can open a door for that. They can be home, they can work in a more professional environment, make a good enough wage to be able to sustain and then not have that daycare costs taking all their income.
Once participants have completed the course they are added to an online community with other remote work professionals, giving them access to job opportunities and advice for how to best succeed. Emily knows what skills are needed to excel in remote work and is ready to help the participants learn these invaluable skills:
They can gain a lot of skills that they need in order to work remotely or even to work onsite. So, this course will teach them different skills, it'll give them different tools to deal with time management, to deal with productivity, virtual meetings, teamwork—all of those skills that are necessary for work, it's going to help them with that.
For some people, fitting this course into your weekly schedule may sound difficult. Melinda has some wise words of encouragement as someone who personally has a very busy schedule:
If you make this a priority, it will pay off in spades. I think it could easily protect people from making mistakes that could lose a job for them or from not knowing something that could get them a job…people have expectations when they work with you that you might not even be aware of unless you take a course like this and really start to understand a remote work environment is supposed to be like and how that communication works.
The Remote Work Certificate course aims to change the way you work for the better. Everyone has something to gain from this educational program so make sure if you sign up for it, you're giving it your all. Melinda, as someone who has recently completed the course with a very busy schedule, has some last words of encouragement : "Be ready for it; make sure you make time for it because, honestly, you'll be disappointed if you don't.
Working remotely you can buy viagra at any time and don't worry where is your boss. So follow the link http://onlinevgraaustralia.net/cialis/
Learn More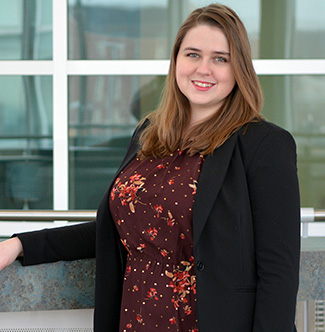 Written by
Cheyanne Geideman
Cheyanne Geideman is an Engagement Specialist at the Purdue Center for Regional Development. She holds a B.S. in Visual Communications Design from Purdue University and... read more