Digital Equity Solution Sessions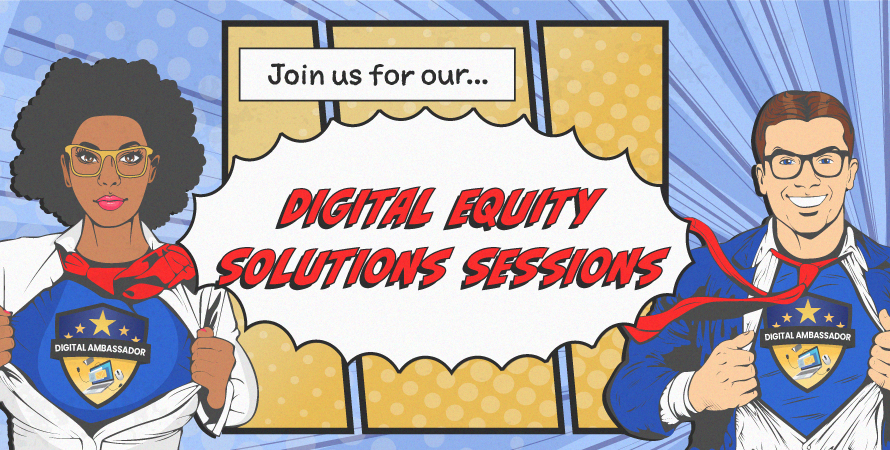 Join us in making history through contributing to Indiana's first-ever Digital Equity Plan! In July and August, Indiana's Digital Equity taskforce is hosting a series of solution sessions to garner public input. So register today for one of the solution sessions! This page will be your one-stop-shop for all the information you need to get the most out of attending a solution session.
Navigate the article:
Why Join Us?
The digital equity solution sessions are your opportunity to help shape Indiana's first-ever digital equity plan. At the solution session, participants will hear about what the taskforce has accomplished so far before splitting into breakout groups. In the breakout groups, participants will have the opportunity to share their experiences with barriers and contribute ideas on how to solve the most pressing digital divide issues in Indiana. So be sure to register for a solution session near you!
When & Where
Indiana's Digital Equity Taskforce is hosting six in-person solution sessions around the state. The six locations are based on Indiana's Office of Rural Affairs' six regions. However, people are welcome to attend the session closest to them. All solution sessions are from 5-7 p.m. Eastern time.
*Park entrance fees will be waived for participants, just let the front gate know you are attending the digital equity solution session.
A light dinner will be available at each solution session. Please be sure to RSVP through the registration link below so there is plenty of food for everyone.
What to Expect
The solution sessions will start on time, so feel free to arrive a few minutes early to grab some food and meet other participants. You should bring a charged phone or tablet with you for participating in digital activities. Free Wi-Fi will be available at each location. There will be minimal moving around, but lots of group participation, so come ready to share your experiences and ideas for the future!
Contact Information
If you have questions or need accommodations, please email Cheyanne Geideman (cgeidema@purdue.edu) or Melinda Grismer (mgrismer@purdue.edu). Don't forget to check out our FAQs below to see if your question has already been answered!
More Ways to Get Involved
Indiana's Digital Equity plan relies on input from people like you! Here are more ways to get involved with the planning process:
Help populate the digital equity asset map with resources in your community. The map needs to capture digital assets such as free public WiFi, public use computers, device lending programs, or digital skills training to help inform Indiana's first-ever digital equity plan. Learn more about how you can help populate the asset map by reading this blog post: https://pcrd.purdue.edu/digital-equity-takes-a-village/.
Encourage your friends and family to attend a solution session! The more voices that are included in the digital equity plan, the better it will be at serving the needs of Indiana residents.
Test your internet through a speed test on the Indiana Office of Broadband's website. The mission of the Indiana Broadband Office is to assist residents in need of affordable and reliable broadband connectivity. Take a speed test or check out their other resources at https://connectingindiana.com/.
Validate the Federal Communications Commission (FCC) map by checking the data for your address. Having accurate data on where broadband is or is not available is essential to getting Indiana residents connected. Learn more about the three step process in this blog post: https://pcrd.purdue.edu/3-steps-to-bring-better-broadband-to-indiana/
Promote the Affordable Connectivity Program (ACP) and help eligible friends and family register. The ACP program ensures that households are able to afford the broadband necessary to participate in society. Learn more at https://www.fcc.gov/acp.
Coming Soon – Virtual Solution Session
A virtual solution session is being planned to accommodate those who are unable to attend one of the in-person options. Check back soon for more information!
Help Spread the Word!
The more voices that are included in the digital equity plan, the better it will be at serving the needs of Indiana residents. Help promote the event using the materials below.
Frequently Asked Questions (FAQs)
Who should attend a digital equity solution session?
Any Indiana resident is welcome to attend, but especially those who have faced barriers to broadband connection, device ownership, or learning digital skills. Indiana residents who are passionate about such topics are also highly encouraged to attend. We are looking to capture as many voices as possible so the more the merrier.
Do I need to attend more than one digital equity solution session?
It is not necessary to attend multiple sessions as each session will have the same agenda. What will change from session to session is the input from attendees, so feel free to choose the session that is most convenient for you and just come to one.
What if I forget to RSVP?
You are still welcome at the Solution Session! We ask everyone to register so we can prepare logistics such as food, materials, etc., but we do not want anyone to feel excluded from the event.
How will the information shared at the digital equity solution sessions be used?
At the solution sessions, participants will be asked about their experiences with digital equity barriers, such as issues with broadband connections, owning or using digital devices, or learning digital skills. Then participants will be asked how they have addressed these barriers or what resources or programs would help them address these barriers. Their answers will help inform the strategies and objectives of the Digital Equity plan.
What are the regions each digital equity solution session represents?
The six regions and the counties in each region are as follows:
July 11: Northwest (Delphi – Wabash & Erie Canal Center): Benton, Cass, Carroll, Clinton, Fulton, Jasper, Lake, Porter, La Porte, Marshall, Newton, Pulaski, Starke, St. Joseph, Tippecanoe, White, Warren counties.
July 13: Northeast (Columbia City – Indian Springs Carver Center): Adams, Allen, Blackford, DeKalb, Elkhart, Huntington, Jay, Kosciusko, Lagrange, Miami, Noble, Steuben, Wabash, Wells, Whitley counties.
July 25: East Central (Indianapolis – Fort Benjamin Harrison):Delaware, Fayette, Franklin, Grant, Hamilton, Hancock, Henry, Howard, Madison, Marion (Lawrence, Warren, Washington Townships) Randolph, Rush, Shelby, Tipton, Union, Wayne counties.
August 1: West Central (Marshall – Turkey Run State Park): Boone, Clay, Fountain, Hendricks, Johnson, Marion (Center, Decatur, Franklin, Perry, Pike, Wayne Townships) Monroe, Montgomery, Morgan, Owen, Parke, Putnam, Sullivan, Vermillion, Vigo counties.
August 3: Southwest (Huntingburg – Huntingburg Event Center): Crawford, Daviess, Dubois, Gibson, Greene, Knox, Lawrence, Martin, Orange, Perry, Pike, Posey, Spencer, Vanderburgh, Warrick counties.
August 15: Southeast (Nashville – Brown County State Park): Bartholomew, Brown, Clark, Dearborn, Decatur, Floyd, Harrison, Jackson, Jefferson, Jennings, Ohio, Ripley, Scott, Switzerland, Washington counties.
These regions are based on the ones used by the Indiana Office of Community & Rural Affairs (OCRA). OCRA splits the state into these six regions to strategically place a community liaison in each region. You can find a map of the regions and contact information for your region's community liaison at https://www.in.gov/ocra/newsroom/community-liaisons/.
What is Digital Equity?
The Infrastructure Investment and Jobs Act, which funds the creation and implementation of state digital equity plans, defines digital equity as "the condition in which individuals and communities have the information technology capacity that is needed for full participation in the society and economy of the United States." (Infrastructure Act § 60302(10)-(12))
The National Digital Inclusion Alliance (NDIA) defines Digital Equity as "Digital equity is a condition in which all individuals and communities have the information technology capacity needed for full participation in our society, democracy, and economy. Digital equity is necessary for civic and cultural participation, employment, lifelong learning, and access to essential services."
At the end of the day, digital equity is about making sure everyone has equal opportunities to access, use and benefit from digital technologies. This includes accessing the internet with reliable broadband at speeds that meet the users' needs, owning or using quality digital devices, having or being able to learn digital skills and more.
Where can I attend?
Indiana residents are welcome to attend whichever session works best for them. You do not need to attend the session that is within your region.
What time are the sessions?
All the digital equity solution sessions start at 5:00 p.m. Eastern time and go for about 2 hours.
What do I need to bring?
In addition to a good attitude, participants should come ready to participate in group discussions and bring a fully charged digital device that can connect to Wi-Fi. Some activities will require the use of this device. A smartphone or tablet will be sufficient.
If the solution session is at a state park, will I need to pay to get in?
No! The entrance fee will be waived for participants. Just let the front gate know you are there for the digital equity solution session event.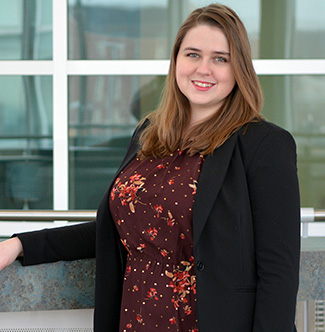 Written by
Cheyanne Geideman
Cheyanne Geideman is an Engagement Specialist at the Purdue Center for Regional Development. She holds a B.S. in Visual Communications Design from Purdue University and... read more